This Week's Guide to Must-Watch Free TV -- Apr 2, 2021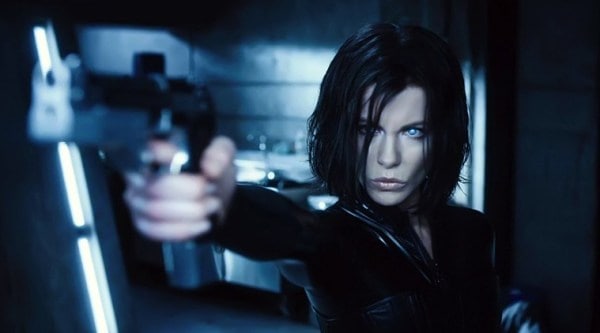 Your TV Guide to the Week - Apr 2nd, 2021
Length: 1hr 31min
Mood: Horror, Mystery, Thriller
Director: Takashi Shimizu
Starring: Sarah Michelle Gellar, Jason Behr, Clea DuVall
Karen Davis, an American Nurse, moves to Tokyo and encounters a supernatural spirit who is vengeful and often possesses its victims. A series of horrifying and mysterious deaths start to occur, with the spirit passing its curse onto each victim. Karen must now find a way to break this spell, before she becomes its next victim.
Length: 2hr 1min
Mood: Action, Fantasy, Thriller
Director: Len Wiseman
Starring: Kate Beckinsale, Scott Speedman, Shane Brolly
A war has been raging for centuries between the Vampires, and their mortal enemies, the Lycans, a shrewd gang of street thugs who prowl the city's underbelly. When the beautiful young Vampire death dealer, Selene, who is assigned to hunt down and eradicate the last of the Lycans, uncovers a plot by the Lycans to capture Michael Corvin, a human who holds the key to end the war, no one will believe her. The balance of power is upset and Selene must decide where her allegiances will lie. Who started the war?
Length: 2hr 13min
Mood: Mystery, Thriller
Directors: Roman Polanski
Starring: Johnny Depp, Frank Langella, Lena Olin
Dean Corso, a somewhat sleazy rare book dealer, is hired by a mysterious patron who has just come into possession of one of the only three copies of The Nine Gates of the Kingdom of Shadows, a 17th century occult text said to give its owner unimaginable power. The man hires Corso to track down the other two copies and compare them to his, but complications - both natural and supernatural arise at every turn.
Length: 1hr 30min
Mood: Action, Adventure, Drama
Directors: David Nerlich, Andrew Traucki
Starring: Diana Glenn, Maeve Dermody, Andy Rodoreda
While on vacation on Northern Australia, Gracie, her husband, Adam, and her younger sister, Lee, decide to take the Blackwater Barry tour in the swamp for fishing. Their guide, Jim, uses a small motor boat and takes the tourist along the river to a remote spot. When they stop, they are attacked by a huge crocodile that capsizes their boat and immediately kills Jim. The three survivors climb a tree and when they realize that help would never come to rescue them, they decide to try to find a way out of their sheltered location. However, in the muddy water, their boat is flipped and the crocodile stalks the trio under the water.
Length: 1hr 31min
Mood: Fantasy, Horror
Directors: Steve Beck
Starring: Tony Shalhoub, Shannon Elizabeth, Embeth Davidtz
Arthur and his two children, Kathy and Bobby, inherit his Uncle Cyrus's estate: a glass house that serves as a prison to 12 ghosts. When the family, accompanied by Bobby's nanny and an attorney, enter the house they find themselves trapped inside an evil machine "designed by the devil and powered by the dead" to open the Eye of Hell. Aided by Dennis, a ghost hunter, and his rival Kalina, the group must do what they can to get out of the house alive.
Length: 1hr 51min
Mood: Comedy, Drama, Family
Director: William Dear
Starring: David Paymer, Ryan Reynolds, John Astin
Matt Warner is an uptight middle science teacher, teaching in the shadow of his father who's been winning the "Teacher of the Year Award." When his father dies, Matt vows to continue the tradition by winning the award himself. However, Matt feels challenged with the arrival of Michael D'Angelo, a new history teacher who's young and exciting.
Length: 1hr 33min
Mood: Drama, Family, Sport
Directors: Clay Glen
Starring: Kelli Berglund, Lili Karamalikis, Tess Fowler
16-year-old Kelly quits an elite gymnastics program in America and moves to Australia. Kelly re-enters competitive gymnastics, but she'll have to find a way to move forward while also making amends with her past.
Length: 1 hr
Mood: Reality-TV
Starring: Will Arnett, Jamie Berard, Amy Corbett
LEGO enthusiasts participate in a series of competitions that begin with a single LEGO brick and concludes with inspiring, complex constructions. Each episode features teams of two building Lego projects from a vast array of bricks and parts to meet both creative and practical goals set by the challenge.