This Week's Guide to Must-Watch Free TV -- Dec 9, 2022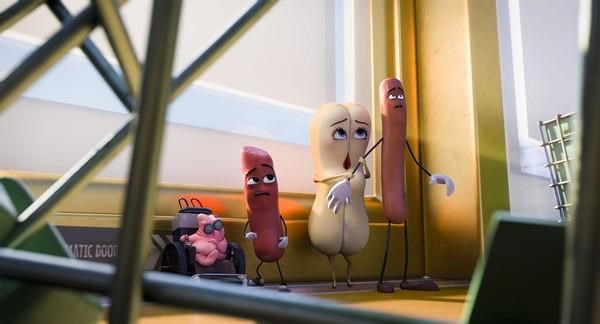 Your TV Guide to the Week - Dec 9th, 2022
Length: 2hr 47min
Mood: Action, Drama, History
Director: Roland Emmerich
Starring: Mel Gibson, Heath Ledger, Joely Richardson
After proving himself on the field of battle in the French and Indian War, Benjamin Martin wants nothing more to do with such things, preferring the simple life of a farmer. But when his son Gabriel enlists in the army to defend their new nation, America, against the British, Benjamin reluctantly returns to his old life to protect his son, now serving under his command, and his family from British tyranny.
Length: 2hr 19min
Mood: Action, Sci-Fi, Thriller
Director: Roland Emmerich
Starring: Matthew Broderick, Jean Reno, Maria Pitillo
Following the French atomic bomb tests in the South Pacific, an unknown creature is spotted passing eastward through the Panama Canal. Scientist Niko Tatopolous is called in to investigate the matter, and he quickly arrives at the conclusion that a giant, irradiated lizard has been created by the explosions. Godzilla then makes its way north, landing at Manhattan to begin wreaking havoc in the big city. Even with the combined forces of the U.S. military to fight the monster, will it be enough to save the people of New York?
Length: 1hr 55min
Mood: Action, Crime, Thriller
Director: Andrzej Bartkowiak
Starring: Jet Li, Aaliyah, Isaiah Washington
Han Sing is an ex-cop who went to prison in Hong Kong to let his father, a Chinese crime lord, and his brother escape to San Francisco. When his brother is killed, seemingly by a black gang headed by Isaak O'Day, Sing breaks out of prison and gets to America to discover his brother's killer and avenge his death.
Length: 1hr 59min
Mood: Action, Drama, Sci-Fi
Director: Rian Johnson
Starring: Bruce Willis, Joseph Gordon-Levitt, Emily Blunt
In 2074, when the mob wants to get rid of someone, the target is sent into the past, where a hired gun awaits - someone like Joe - who one day learns the mob wants to 'close the loop' by sending back Joe's future self for assassination.
Length: 1hr 23min
Mood: Comedy, Horror
Director: Keenen Ivory Wayans
Starring: Anna Faris, Shawn Wayans, Marlon Wayans
A group of teens including Cindy Campbell and Brenda Meeks are invited to spend a night in Hell House. Professor Oldman has convinced them it is for a school project, but the night won't go past quietly. Master Kane is long dead, but still plans on enjoying himself, especially with Alex Monday. When things really start getting bad, the gang must work together to find a way to capture this ghostly menace.
Length: 1hr 29min
Mood: Comedy, Animation, Adventure
Directors: Greg Tiernan, Conrad Vernon
Starring: Michael Cera, James Franco, Salma Hayek
Frank is a sausage who has always wanted to be purchased and "go home," but he does not yet know the truth. What he does not know is that his kind is used as a snack and he strives to find the truth of his existence in this cruel food-eating world.
Length: 1hr 38mins
Mood: Comedy
Director: Randall Miller
Starring: Kid 'n Play
Duncan is a genius straight A student, Blade is juvenile delinquent. But because of a mix up with their school records, everyone thinks each is the other one. Now, Duncan kind of likes the attention from being thought of as a real bad dude, if only the school bully would stop trying to rough him up. And Blade definitely likes being thought of as important instead of as trouble, if only the teacher would stop hitting on him for a date.
Length: 22mins
Mood: Comedy Creators: Jimmy Fallon, Charlie Grandy, Amy Ozols
Starring: Anthony Anderson, Jesse Bradford, Zach Cregger
New dads Gary, Nick and Chris are struggling to hold on to their youth while being the best fathers possible to their children. The 30-somethings rely on one another as they try not to sacrifice being men for being dads while facing the challenges of work, relationships and maintaining a social life beyond play dates. They may not yet feel mature enough for fatherhood, but they will work it out together.