Watch Movies Online Free, Anywhere and Anytime
Where to Watch Free Online Movies without Downloading
Here's where you can stream TV shows and watch movies online free in high quality.
Are you tired of paying for all those streaming services like Netflix and Hulu that are too expensive? Or you just don't end up using them as often as you thought you would? Yet, you still want to be able to watch free movies and TV shows every so often in the comfort of your own home.
Introducing FREECABLE TV! Whether you're in the mood to watch movies or TV series such as romantic comedies, family-friendly animations, cool Sci-Fis, or terrifying thrillers, this is the best site for online streaming in high quality. What's even better is that you don't have to worry about breaking any laws or jeopardizing your device's security when online streaming. FREECABLE TV is the best online movie streaming site that hosts a ton of free movies and tv series you could ever watch in a lifetime. FREECABLE TV is also available on iOS and Android.
It's time to pop some popcorn and check out some of the best free movies and tv show new releases you can watch free on FREECABLE TV.
20th Century Fox
Rated 8.3 on IMDb and also one of the best historical epic films ever made, Braveheart tells the story of 13th-century Scottish warrior, William Wallace who revolts against King Edward I of England. When English soldiers rape and execute his wife, Wallace leads his clan to slaughter the English garrison occupying his hometown and continues his fight to expel the English from Scotland. The movie won Best Picture at the 68th Academy Awards.
Warner Bros. Pictures
A star-studded cast featuring Jake Gyllenhaal, Mark Ruffalo, and Robert Downey Jr.; the mystery thriller film tells the story of the manhunt for the Zodiac Killer. The movie follows the years-long investigation by police and journalists for a serial murderer who terrorized the San Francisco Bay Area during the late 1960s and early 1970s. Although a little more than a decade since its release date, Zodiac is still terrifying relevant. The case remains as one of the United States' most infamous unsolved crimes.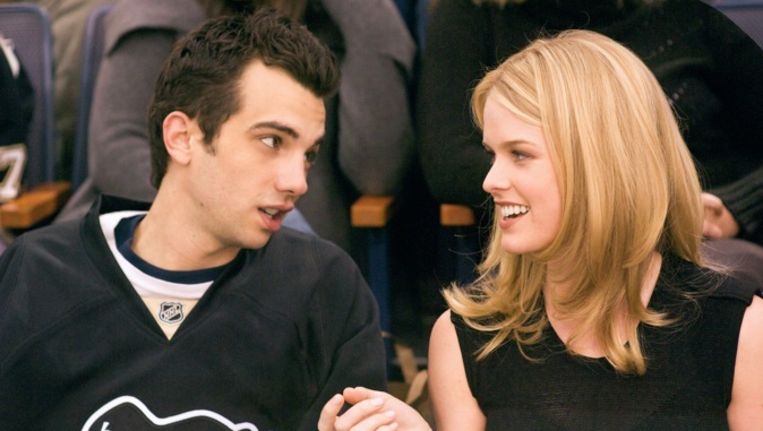 Paramount Pictures
A fun Hollywood romantic comedy where an average Joe, Kirk who works as a TSA agent meets Molly, a successful and gorgeous blonde who dazzles him at first sight. Just when Kirk thinks Molly is way out of his league, she surprisingly falls for him. But his lack of confidence begins to make him question if she's the one.
Watch TV Series and Full Movies Online Free on FREECABLE TV
When you need a break and you're tired of looking for free movie streaming websites with good video quality, all you need to do is open the FREECABLE TV app and you can watch full-length movies free in high quality. Find Hollywood favorites or genres such as comedy, thriller, anime, documentary and more. There's also free streaming for episodes of TV shows in HD quality. You never have to worry about needing to download movies, finding free movie websites or subscribing to a streaming service that's not worth its value. Download FREECABLE TV app today, available for both iOS and Android.