This Week's Guide to Must-Watch Free TV -- Oct 30, 2020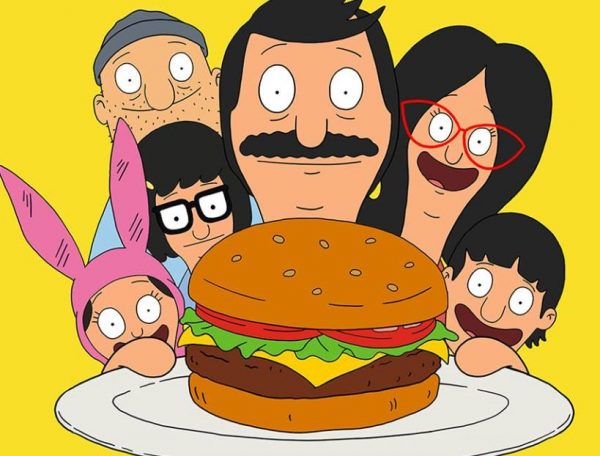 Your TV Guide to the Week - October 30th, 2020
Length: 2hrs
Mood: Comedy, Horror, Romance
Director: Anna Biller
Starring: Samantha Robinson, Jeffrey Vincent Parise, Laura Waddell
Elaine is a witch who moves to a small town expecting to find her prince charming. She befriends Trish who introduces her husband, Richard, to her. Soon Elaine seduces Wayne, but her spell is too strong. When Elaine tries to seduce a man but instead of falling in love, he commits suicide. Detective Griff investigates the case and stumbles upon Elaine who believes he is the love of her life. Will Griff be able to resist Elaine's spell?
Length: 1hr 22min
Mood: Drama, Romance
Director: Matt Ross
Starring: Marin Ireland, Chris Messina, Robert Deamer
A struggling writer and an accountant have a one night stand in a hotel room. Despite both involved with different people, they always meet in different cities and find their romantic tryst a getaway from their everyday lives. But as they both mature and grow apart, will they ever learn that they may be soul mates and their secret rendezvous for sex is something more?
Length: 1hr 27min
Mood: Comedy, Romance, Sport
Director: Marco Schnabel
Starring: Mike Myers, Jessica Alba, Romany Malco
Born in America and raised in an Indian ashram, Pitka returns to his native land to seek his fortune as a spiritualist and self-help expert. His skills are put to the test when he must get a brokenhearted hockey player's marriage back on track in time for the man to help his team win the Stanley Cup.
Length: 2hrs
Mood: Comedy, Drama, Romance
Directors: Olivier Assayas, Frédéric Auburtin
Starring: Juliette Binoche, Leonor Watling, Ludivine Sagnier
A collection has 18 vignettes set in Paris. In "Bastille," a man considers leaving his wife for his mistress. A cowboy rides at midnight to comfort a woman who lost her son in "Place des Victoires." In "Fauborg Saint-Denis," an American actress wants to break off her romance with a blind student.
Length: 1hr 37min
Mood: Action, Crime, Thriller
Director: Elliott Lester
Starring: Jason Statham, Paddy Considine, Aidan Gillen
Detective Sergeant Tom Brant who is dispatched to take down a serial killer hell bent on killing off the police force one by one. "The Blitz" manages to slip through the grasp of Tom every time, and with the precious lives of his colleagues diminishing one by one, Tom is led to the question: if we can't protect our own, then what good are we?
Length: 22 mins
Mood: Animation, Comedy
Creators: Loren Bouchard, Jim Dauterive
Starring: H. Jon Benjamin, Dan Mintz, Eugene Mirman
Bob's Burgers centers on the Belcher family consisting of Bob, Linda, Tina, Gene and Louise, who own a hamburger restaurant. Together, they run Bob's Burgers where the food is great but life always gets in the way of business. Even with the crazy events going on, Bob and his family always pull through and it always has hilarious results.
Length: 30 mins
Mood: Animation, Comedy
Creators: Emily Spivey
Starring: Kristen Wiig, Maya Rudolph, Jillian Bell
This animated comedy stars the Harts, a Southern family that is always broke and forever struggling to make ends meet. Jenny Hart is a single mother supporting her family working as a waitress in the small town of Greenpoint, NC. While Jenny's the head of her family, she's often at odds with, or scheming with, her lottery scratcher-obsessed mother, Betty, and her witty, creative daughter, Violet.