This Week's Guide to Must-Watch Free TV -- June 25, 2021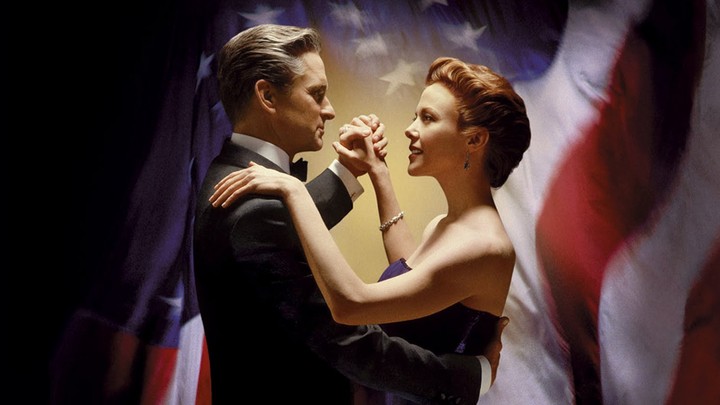 Your TV Guide to the Week - June 25th, 2021
Length: 1hr 39min
Mood: Horror, Mystery, Thriller
Director: John R. Leonetti
Starring: Annabelle Wallis, Ward Horton, Alfre Woodard
A husband and a wife are happily married and expecting a child. Mia has to stay at home until the baby is delivered. Then, one night, when her husband came home from work, he brought home a present for his miserable wife. He brought home a doll named Annabelle, for her collection. Little do they know, the doll is possessed and is now a sinister presence lurking around their home.
Length: 2hr 5min
Mood: Horror, Mystery
Director: Christophe Gans
Starring: Radha Mitchell, Sean Bean, Laurie Holden
Rose's and Chris' adopted daughter, Sharon, suffers from dangerous sleepwalking episodes, during which she often speaks about the ghost town, Silent Hill. Desperate to help her child, Rose takes Sharon to Silent Hill where she and a concerned police officer become trapped in an alternate reality of ash, monsters, and cultists. While Chris searches for his wife and daughter in the real world, Rose conducts a parallel investigation into the horrific truth of Sharon's history in Silent Hill.
Length: 2hr 3min
Mood: Drama
Director: Gabriele Muccino
Starring: Will Smith, Rosario Dawson, Michael Ealy
Haunted by a secret, Ben Thomas looks for redemption by radically transforming the lives of seven people he doesn't know. Once his plan is set, nothing will be able to stop him. At least that's what he thinks. But Ben hadn't planned on falling in love with one of these people and she's the one who will end up transforming him.
Length: 1hr 54min
Mood: Comedy, Drama, Romance
Director: Rob Reiner
Starring: Michael Douglas, Annette Bening, Martin Sheen
As President, Andrew Shepherd is immensely popular . As a man, he's a lonely father struggling to raise a daughter. His struggles multiply when his romance with lobbyist, Sydney Ellen Wade, becomes fodder for both the press and a rival Senator -- precipitating a rapid drop in the polls.
Length: 1hr 31min
Mood: Comedy, Romance
Directors: Michael Ian Black
Starring: Jason Biggs, Isla Fisher, Michael Weston
This is a comedy that shows us that love has nothing to do with perfection. After losing the woman of his dreams, Anderson is convinced he'll never fall in love again. But at the urging of his best friend, he spontaneously proposes to a dissatisfied waitress named Katie and an innocent dare evolves into the kind of love that they both have been looking for all along.
Length: 2hr 15min
Mood: Drama, Musical, Romance
Director: Chris Columbus
Starring: Rosario Dawson, Taye Diggs, Wilson Jermaine Heredia
This rock opera tells the story of one year in the life of a group of bohemians struggling in modern day East Village New York. The story centers around Mark and Roger, two roommates. While a former tragedy has made Roger numb to life, Mark tries to capture it through his attempts to make a film. In the year that follows, the group deals with love, loss, AIDS, and modern day life in one truly powerful story.
Length: 1hr 40min
Mood: Comedy, Romance
Directors: Griffin Dunne
Starring: Meg Ryan, Matthew Broderick, Kelly Preston
Good-natured astronomer Sam is devastated when the love of his life, Linda, leaves him for a suave Frenchman named Anton. He sets up home in the abandoned building opposite his ex-girlfriend's apartment, waiting until she decides to leave her current lover. What Sam does not count on is being joined several weeks later by ultra hip tomboy Maggie, who is determined to get revenge on Anton, her ex-fiance. Hostile at first, the two of them eventually join forces in an attempt to separate the couple. However, complications ensue when Sam and Maggie start falling for each other.
Length: 45min
Mood: Crime, Mystery, Drama
Creator: Lynda La Plante
Starring: Helen Mirren, John Benfield, Tom Bell
Detective Chief Inspector, Jane Tennison, has been passed over time and again to lead a murder investigation, so when one of her fellow DCIs has a heart attack just before he's ready to charge their prime suspect, Jane sees her chance to lead a murder investigation. But the murder squad she takes over is hostile to her, the men upstairs are eager to pull the plug on her investigation, her personal relationships suffer from her obsession with work, and the prime suspect remains elusive. Jane has her work cut out for her as she and her team work their way through computer data trails, legwork, intuitive leaps, chases, arrests, and confessions to find the killer.