This Week's Guide to Must-Watch Free TV -- Apr 16, 2021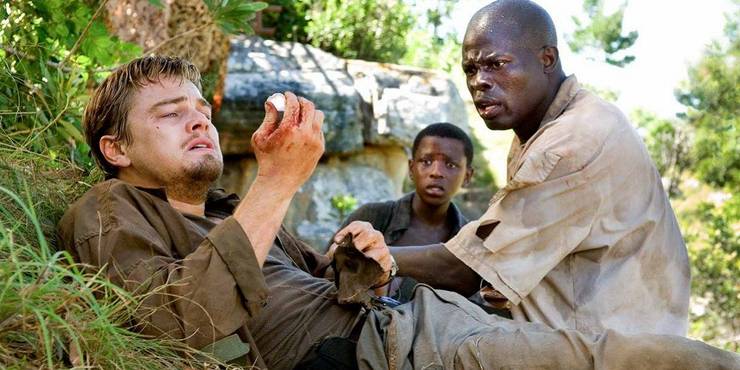 Your TV Guide to the Week - Apr 16th, 2021
Length: 1hr 46min
Mood: Drama, Mystery, Sci-Fi
Director: M. Night Shyamalan
Starring: Mel Gibson, Joaquin Phoenix, Rory Culkin
Preacher Graham Hess loses his faith in God after his wife dies in a brutal car accident. He lives with his children and brother in a farmhouse. Crop circles start to appear in their cornfields; Graham dismisses them as mischief by miscreants. After hearing strange noises and watching news coverage on crop circles appearing all over the world, the family grows suspicious of alien activities. Now they must stick together as a family and believe, to survive and escape the ordeal.
Length: 1hr 17min
Mood: Animation, Drama, Family
Directors: Tim Burton, Mike Johnson
Starring: Johnny Depp, Helena Bonham Carter, Emily Watson
When an arranged marriage between Victor Van Dort and Victoria Everglot reaches the rehearsals, Victor starts to worry. Spending time alone in the forest, Victor decides to practice on his own. Everything seems to go well, until he accidentally puts the ring upon the hand of a corpse. Before he knows it, Victor is in the land of dead and now has a corpse bride. Whilst everyone's worried about who Victoria will marry in the land of the living, Victor desperately finds a way to get back.
Length: 1hr 35min
Mood: Comedy, Family
Directors: Donald Petrie
Starring: Macaulay Culkin, Edward Herrmann, John Larroquette
The richest kid in the world, Richie Rich, has everything he wants, except companionship. While representing his father at a factory opening, he sees some kids playing baseball across the street. Richie wants to join in, but they don't want him around. When a plot to kill the Rich family is devised by Rich Industries' top executive, Richie must take over control of the company while searching for his lost parents with the help of some new friends.
Length: 2hr 26min
Mood: Action, Adventure, Mystery
Director: Francis Lawrence
Starring: Jennifer Lawrence, Josh Hutcherson, Liam Hemsworth
After defying the Capitol on national television, Katniss has to attempt to control an uprising stirring in the districts. When President Snow puts her family and friends in jeopardy Katniss knows she has no choice but to follow Snow's orders. Then he turns Katniss and Peeta's world upside by throwing them back into the arena with other winning tributes and there will only be one winner. But Katniss plans to sacrifice her own life to save Peeta's.
Length: 1hr 49min
Mood: Action, Adventure, Drama
Directors: Roland Emmerich
Starring: Camilla Belle, Steven Strait, Marco Khan
Trained by his mentor, Tic'Tic, to hunt giant mammoths and to be fearless, the young hunter, D'Leh, embarks on a peril-laden journey through uncharted territory to secure the future of his tribe. When ferocious, horse-riding warlords raid the Yagahl camp and abduct the beautiful, blue-eyed girl, Evolet, D'Leh has no other choice but to lead a handful of brave young warriors into hostile regions. Now, driven by destiny, the unlikely band of protectors must fight tooth-and-nail against cunning, skilled, and powerful adversaries to free Evolet and the captured members of the tribe. Will D'Leh fulfil his destiny?
Length: 2hr 10min
Mood: Action, Crime, Drama
Director: Andrew Davis
Starring: Harrison Ford, Tommy Lee Jones, Sela Ward
Wrongfully accused of murdering his wife, Richard Kimble escapes from the law in an attempt to find her killer and clear his name. Pursuing him is a team of U.S. marshals led by Deputy Samuel Gerard, a determined detective who will not rest until Richard is captured. As Richard leads the team through a series of intricate chases, he discovers the secrets behind his wife's death and struggles to expose the killer before it is too late.
Length: 2hr 23min
Mood: Adventure, Drama, Thriller
Directors: Edward Zwick
Starring: Leonardo DiCaprio, Djimon Hounsou, Jennifer Connelly
A story following Archer, a man tortured by his roots. With a strong survival instinct, he has made himself a key player in the business of conflict diamonds. Political unrest is rampant in Sierra Leone as people fight tooth for tooth. Upon meeting Solomon, and the beautiful Maddy, Archer's life changes forever as he is given a chance to make peace with the war around him.
Length: 43 mins
Mood: Drama, Horror, Romance
Creator: Cole Haddon
Starring: Jonathan Rhys Meyers, Jessica De Gouw, Thomas Kretschmann
Dracula travels to London, with dark plans for revenge against those who ruined his life centuries earlier. However, his plan is complicated when he falls in love with a woman who seems to be a reincarnation of his dead wife.