This Week's Guide to Must-Watch Free TV -- Sept 9, 2022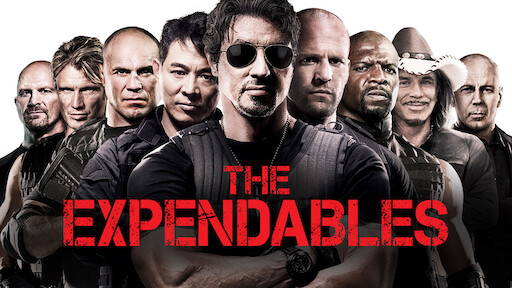 Your TV Guide to the Week - Sept 9th, 2022
Length: 1hr 52min
Mood: Action, Comedy, Crime
Director: Andy Tennant
Starring: Matthew McConaughey, Kate Hudson, Donald Sutherland
Benjamin Finnegan is a deep-sea treasure hunter certain he's onto the find of the century in waters near an island close to Key West owned by a murderous rap star to whom Ben is in debt. Ben's flat broke and recently divorced from Tess, his long-time research and diving partner whom he still loves. Can Ben convince Tess to work with him, keep the rapper and his thugs at bay, and find a Spanish treasure hidden for centuries and rich beyond imagination?
Length: 1hr 41min
Mood: Action, Adventure, Fantasy
Director: Paul W.S. Anderson
Starring: Linden Ashby, Cary-Hiroyuki Tagawa, Robin Shou
Based on the popular video game of the same name "Mortal Kombat" tells the story of an ancient tournament where the best of the best of different Realms fight each other. The goal: 10 wins to be able to legally invade the losing Realm. Outworld has so far collected 9 wins against Earthrealm, so it's up to Lord Rayden and his fighters to stop Outworld from reaching the final victory.
Length: 1hr 41min
Mood: Action, Adventure, Fantasy
Director: Rob Bowman
Starring: Matthew McConaughey, Christian Bale, Izabella Scorupco
In present-day London, 12-year-old Quinn watches as his mother, a construction engineer, inadvertently wakes an enormous fire-breathing beast from its century-long slumber. 20 years later, much of the world has been scarred by the beast and its offspring. As a fire chief, Quinn is responsible for warding off the beasts and keeping a community alive as they eke out a meager existence. Into their midst comes a hotshot American, Van Zan, who says he has a way to kill the beasts and save mankind.
Length: 1hr 43min
Mood: Action, Adventure, Thriller
Director: Sylvester Stallone
Starring: Sylvester Stallone, Jason Statham, Jet Li
Iron-willed Barney Ross, the sharpshooting mastermind behind the elite mercenary team known as the Expendables, is commissioned by mysterious Mr Church to fulfill a nearly impossible task: topple General Garza's military dictatorship. As the seasoned veterans storm the dictator's island with full force and brutal firepower, before long, they realist that someone else is pulling the strings, and, suddenly, the suicide mission becomes about more than just money. But now, there is no turning back. Can Ross' Expendables survive the hopeless odds that await?
Length: 1hr 59min
Mood: Action, Drama, Sci-Fi
Director: Rian Johnson
Starring: Bruce Willis, Joseph Gordon-Levitt, Emily Blunt
In 2044, hired killers known as 'loopers' lie in wait to eliminate targets who are sent back through time by a criminal syndicate. A looper named Joe is confronted with his future self, after he appears looking to carry out a personal mission.
Length: 1hr 32min
Mood: Action, Adventure, Thriller
Director: Simon West
Starring: Sylvester Stallone, Jason Statham, Jet Li
Mr. Church reunites the Expendables for what should be an easy paycheck, but when one of their men is murdered on the job, their quest for revenge puts them deep in enemy territory and up against an unexpected threat.
Length: 1hr 39min
Mood: Drama, Comedy
Director: David Frankel
Starring: Meryl Streep, Anne Hathaway, Emily Blunt
In New York, the simple and naive just-graduated in journalism Andrea Sachs is hired to work as the second assistant of the powerful and sophisticated Miranda Priestly, the ruthless and merciless executive of the Runway fashion magazine. Andrea dreams to become a journalist and faces the opportunity as a temporary professional challenge. In the end, Andrea learns that life is made of choices.
Length: 1hr
Mood: Crime, Drama
Creators: Greg Spottiswood, Bernard Zukerman
Starring: Amy Price-Francis, Alan van Sprang, Gabriel Hogan
The life of detective Jessica King does not run exactly smoothly. When she becomes the head of the Major Crime Task Force, she is eager to prove she is the best cop in town.