This Week's Guide to Must-Watch Free TV -- Sept 30, 2022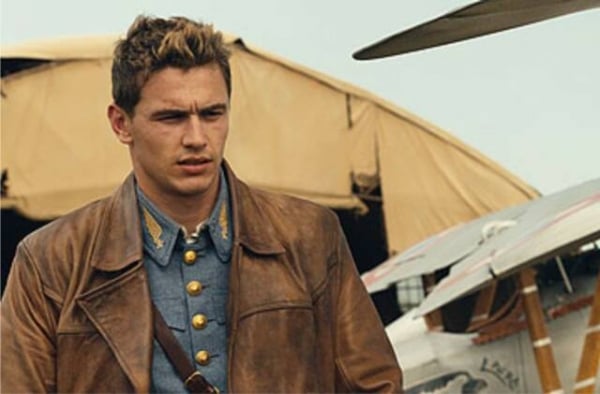 Your TV Guide to the Week - Sept 30th, 2022
Length: 1hr 44min
Mood: Drama, Romance, Comedy
Directors: Bobby Farrelly, Peter Farrelly
Starring: Drew Barrymore, Jimmy Fallon, James B. Sikking
When relaxed and charming Ben Wrightman meets workaholic Lindsey Meeks she finds him sweet and charming, they hit it off and when it is winter Ben can spend every waking hour with Lindsey, but when summer comes around the corner Lindsey discovers Ben's obsession with the Boston Red Sox. She thinks it is perfect until everything goes downhill for them.
Length: 1hr 30min
Mood: Comedy, Family, Music
Director: Damon Santostefano
Starring: Selena Gomez, Drew Seeley, Jane Lynch
Mary, a talented dancer with big dreams goes to a dance her stepmom forbid her not to. There she dances with superstar Joey Parker. With the mask he has no clue of her identity. The only thing he has is a Zune she left behind. Will he find the girl of his dreams? Or be left alone on the dance floor?
Length: 2hr 44min
Mood: Action, Drama, Mystery
Director: Denis Villeneuve
Starring: Ryan Gosling, Harrison Ford, Ana de Armas
Officer K, a new blade runner for the Los Angeles Police Department, unearths a long-buried secret that has the potential to plunge what's left of society into chaos. His discovery leads him on a quest to find Rick Deckard, a former blade runner who's been missing for 30 years.
Length: 1hr 49min
Mood: Crime, Drama, Mystery
Director: Duncan Skiles
Starring: Dylan McDermott, Charlie Plummer, Samantha Mathis
Tyler Burnside is a Boy Scout, a volunteer at his local church, and the dutiful son of an upstanding, community leader dad. Only one thing troubles the quiet Kentucky town he lives in: the unsolved murders in which ten women were brutally tortured and killed by a psychopath known as Clovehitch, which rocked the community more than a decade ago. When Tyler discovers a cache of disturbing images in his father's possession, he begins to suspect that the man he trusts most in the world may be Clovehitch, and that his deadly rampage may not be over.
Length: 2hr 20min
Mood: Action, Drama, History
Director: Tony Bill
Starring: James Franco, Martin Henderson, David Ellison
In 1916, a group of young American volunteers join the French Air Force under the command of Captain Georges Thenault to fight the Germans in World War I. They are trained by the veteran pilot Reed Cassidy, who lost all his pals, and after a couple of missions, the survivors become the respected Lafayette Escadrille. Meanwhile the Texan fighter pilot Blaine Rawlings meets the gorgeous French Lucienne and despite the difference of languages and culture, they fall in love with each other. Who will survive the war?
Length: 1hr 58min
Mood: Drama, Romance
Director: Todd Haynes
Starring: Cate Blanchett, Rooney Mara, Sarah Paulson
New York, 1950s. Carol Aird is long-separated from her husband, Harge. Their daughter lives with Carol. Harge keeps trying to win Carol back but to no avail. Then one day Carol meets Therese Belivet and is immediately attracted to her. A relationship develops and they fall in love. However, things get complicated when Harge finds out about the relationship and sues for divorce, using the relationship as leverage to win custody of their daughter.
Length: 2hr 1min
Mood: Drama, History, Thriller
Director: Bryan Singer
Starring: Tom Cruise, Kenneth Branagh, Bill Nighy
In Nazi Germany during World War II, as the tide turned in favor of the Allies, a cadre of senior German officers and politicians desperately plot to topple the Nazi regime before the nation is crushed in a nearly inevitable defeat. To this end, Colonel Claus von Stauffenberg, an Army officer convinced he must save Germany from Adolf Hitler, is recruited to mastermind a real plan. To do so, he arranges for the internal emergency measure, Operation: Valkyrie, to be changed to enable his fellows to seize control of Berlin after the assassination of Der Führer. However, even as the plan is put into action, a combination of bad luck and human failings conspire on their own to create a tragedy that would prolong the greater one gripping Europe.
Length: 1hr
Mood: Crime, Drama, Thriller
Creators: Alexandra Cunningham, Lynda La Plante
Starring: Maria Bello, Brian O'Byrne, Kirk Acevedo
Jane Timoney, an iconoclastic female detective, must make her bones in a tough New York precinct that is dominated by men.