This Week's Guide to Must-Watch Free TV -- Sept 23, 2022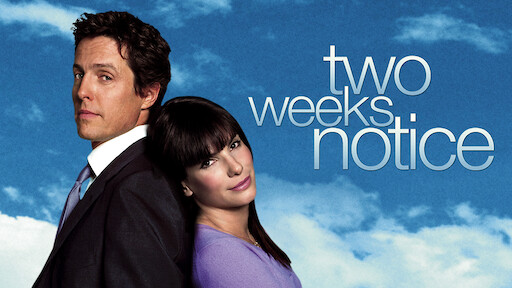 Your TV Guide to the Week - Sept 23rd, 2022
Length: 1hr 35min
Mood: Action, Crime, Comedy
Director: Tom Dey
Starring: Robert De Niro, Eddie Murphy, Rene Russo
A spoof of buddy cop movies where two very different cops are forced to team up on a new reality based television cop show, while tracking down the manufacturer and distributor of an illegally made semi-automatic firearm.
Length: 1hr 38min
Mood: Action, Thriller
Director: Tony Scott
Starring: Denzel Washington, Chris Pine, Rosario Dawson
A runaway train carrying a cargo of toxic chemicals puts an engineer and his conductor in a race against time. They're chasing the runaway train in a separate locomotive and need to bring it under control before it derails on a curve and causes a toxic spill that will decimate a town.
Length: 1hr 53min
Mood: Action, Horror, Sci-Fi
Director: David S. Goyer
Starring: Wesley Snipes, Kris Kristofferson, Jessica Biel
Blade is back on his quest to rid the world of vampires. When the original vampire, Danica Talos returns, Blake is going to find his job a lot harder. Especially, when the public believe Blade is the real villain. He teams up with the daughter of Whistler, Abigail and a former vampire, Hannibal King to attempt a plan, which could destroy every vampire in existence.
Length: 1hr 41min
Mood: Comedy, Romance, Sport
Director: Sanaa Hamri
Starring: Queen Latifah, Common, Paula Patton
A physical therapist falls for the basketball player she is helping recover from a career-threatening injury.
Length: 1hr 41min
Mood: Comedy, Romance
Director: Marc Lawrence
Starring: Sandra Bullock, Hugh Grant, Alicia Witt
Lucy Kelson is the Chief Counsel for the Wade Corporation: one of New York City's most important commercial real estate developers. As a result, she can't get much sleep, and as if that weren't enough, she also has a chronic ulcer. Of course, it's not the job that's getting to her; it's her millionaire boss, George Wade. Handsome, charming, and, irrefutably, self-centered, George treats Lucy more like his nanny than a well-trained Harvard Law graduate. Now, after one long year of calling the shots--pretty much on everything, from his clothes to his divorce settlements--Lucy Kelson is finally calling it quits. But, Wade is given two weeks notice. Is it ever too late to say "I love you"?
Length: 1hr 43min
Mood: Comedy, Drama, Romance
Director: Lawrence Kasdan
Starring: Mark Duplass, Richard Jenkins, Diane Keaton
Mother and daughter, Beth and Grace, find a bedraggled dog on the side of the freeway. Taking it home and rescuing it, the dog helps Grace meet a man. But Beth's husband, Joseph, hates the dog and just might cause even more friction in their marriage. While at their remote cabin for a weekend wedding with family, Joseph loses the dog and Beth isn't going home until they find it. With help from their nephew, Joseph's sister, her new boyfriend, and their psychic gypsy maid, the family search high and low for the missing dog and in the process find that they also need to mend their own relationships.
Length: 1hr 59min
Mood: Comedy, Crime, Romance
Director: George Gallo
Starring: Antonio Banderas, Meg Ryan, Colin Hanks
Henry is a young FBI agent. During a three-year absence from his home in Shreveport, his mother Marty loses more than 100 pounds, looks great, and to Henry's embarrassment, has become a party animal. Within a day of Henry's returning home with his fiancée, Emily, who's an FBI profiler, Marty meets Tommy, a suave foreigner. He's posing as a consultant, but he's an international art thief, in town to steal "Mother and Son," a Bernini sculpture. Henry is detailed to head a team keeping his mom's new boyfriend under surveillance. Love, law enforcement, and filial devotion are set to collide.
Length: 45 mins
Mood: Crime, Drama, Mystery
Creators: Dick Wolf, Rick Eid
Starring: George Dzundza, Chris Noth, Dann Florek
Filmed on location in New York, the drama showcases the sometimes-complex process of determining guilt or innocence, while lives hang in the balance. Often inspired by the latest headlines, the plots highlight legal, ethical or personal dilemmas to which people can relate.