This Week's Guide to Must-Watch Free TV -- Sept 11, 2020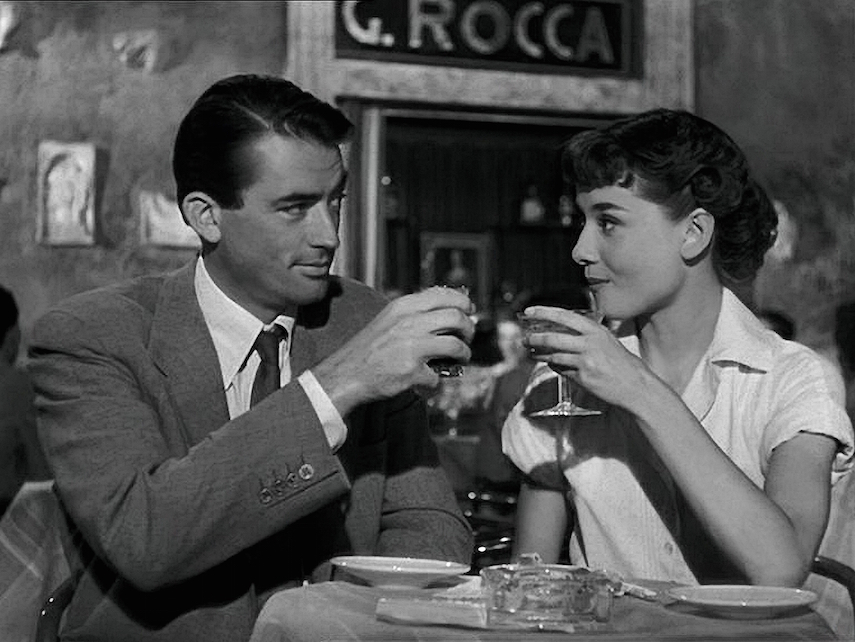 Your TV Guide to the Week - September 11th, 2020
Length: 1hr 58min
Mood: Comedy, Romance
Director: William Wyler
Starring: Gregory Peck, Audrey Hepburn, Eddie Albert
Overwhelmed by her suffocating schedule, touring European princess Ann takes off for a night while in Rome. When a sedative she took from her doctor kicks in, she falls asleep on a park bench and is found by an American reporter, Joe Bradley, who takes her back to his apartment for safety. At work the next morning, Joe finds out Ann's regal identity and bets his editor he can get exclusive interview with her, but romance soon gets in the way.
Length: 1hr 30min
Mood: Drama, War
Director: John Kent Harrison
Starring: Michael Fassbender, Gil Bellows, David Suchet
After the outbreak of WWI, troops march through Winnipeg including Lieutenant Harry Colebourn. He meets a bear named Winnie who provides comfort to the soldiers. It features one of the real-life inspirations behind A.A. Milne's Winnie The Pooh.
Length: 2hr 58min
Mood: Biography, Drama, History
Director: Mel Gibson
Starring: Mel Gibson, Sophie Marceau, Patrick McGoohan
This is the story of a13th-century Scottish warrior, William Wallace who revolts against King Edward I of England. When English soldiers rape and execute his wife, Wallace leads his clan to slaughter the English garrison occupying his hometown and continues his fight to expel the English from Scotland.
Length: 1hr 25min
Mood: Action, Thriller
Director: Mukunda Michael Dewil
Starring: Paul Walker, Naima McLean, Gys de Villiers
A recently paroled man unwittingly picks up the wrong rental vehicle, having just got off a long haul flight. He soon realizes that he is the target of an entire police force that will use any means necessary to stop him and the tied up female "passenger" he discovers in the trunk, from getting to the courthouse to testify against top-to-bottom local corruption.
Length: 1hr 23min
Mood: Action
Director: Demetrius Navarro
Starring: John Schneider, Tommy 'Tiny' Lister, James Russo
Jack Justice is an LAPD cop, who is suspended from the police force due to his reckless actions while fighting crime. Jack travels to a Texas border town and teaches the corrupt sheriff his brand of lethal justice.
Length: 48min
Mood: Action, Crime, Drama
Director: Anthony Yerkovich
Starring: Don Johnson, Philip Michael Thomas, Saundra Santiago
Detective James "Sonny" Crockett and detective Ricardo "Rico" Tubbs, of the Miami-Dade police department's organized crime bureau vice unit, work deep undercover as seedy criminals to infiltrate and bring down the various criminal enterprises of southern Florida.
Length: 40 mins
Mood: Crime, Drama, Mystery
Director: Corinne Brinkerhoff
Starring: Juliet Rylance, Antony Starr, Justin Chatwin
A prominent Boston family is reeling in the wake of the chilling discovery that someone in their midst is linked to an infamous string of murders. As shocking secrets from the past and present are revealed, their mounting suspicion and paranoia that one of them is a killer threatens to tear the family apart.
Length: 30 mins
Mood: Comedy, Reality-TV
Starring: Amy Poehler, Nick Offerman, Simon Doonan
An American reality competition series, co-hosted by Amy Poehler and Nick Offerman where craftspeople skilled in different media compete to be named the "Master Maker" and win $100,000. Each week, competitors make two handmade projects—a "Faster Craft" and a "Master Craft." At the end of every episode, one person is sent home based on their performance in the Master Craft.