This Week's Guide to Must-Watch Free TV -- Oct 21, 2022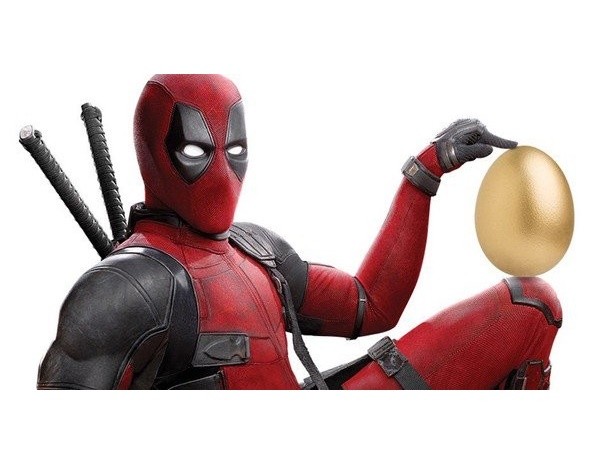 Your TV Guide to the Week - Oct 21st, 2022
Length: 1hr 48min
Mood: Action, Adventure, Comedy
Director: Tim Miller
Starring: Ryan Reynolds, Morena Baccarin, Ed Skrein
After a fast-talking mercenary is diagnosed with terminal cancer, he finds the possibility of healing in a scientific experience of a covert organization. Recovered, with accelerated healing factor and an unusual sense of humor, he adopts the alter-ego Deadpool to seek revenge against the man who destroyed his life.
Length: 1hr 59min
Mood: Action, Adventure, Comedy
Director: David Leitch
Starring: Ryan Reynolds, Josh Brolin, Morena Baccarin
Foul-mouthed mutant mercenary Wade Wilson (a.k.a. Deadpool) assembles a team of fellow mutant rogues to protect a young boy with supernatural abilities from the brutal, time-traveling cyborg Cable.
Length: 1hr 44min
Mood: Action, Drama, Adventure
Director: Jennifer Yuh Nelson
Starring: Amandla Stenberg, Harris Dickinson, Mandy Moore
After a disease killed 98% of children and young people in the United States, the 2% who managed to survive have developed superpowers, but have been locked in internment camps after being declared a threat. 16-year-old, Ruby, manages to escape from her camp and joins a group of teenagers fleeing government forces.
Length: 2hr 5min
Mood: Crime, Drama, Thriller
Director: Ben Affleck
Starring: Ben Affleck, Rebecca Hall, Jon Hamm
A proficient group of thieves rob a bank and hold Claire, the assistant manager, hostage. Things begin to get complicated when one of the crew members falls in love with Claire.
Length: 2hr 21min
Mood: Drama, Crime, Mystery
Director: Alan J. Pakula
Starring: Julia Roberts, Denzel Washington, Sam Shepard
A law student uncovers a conspiracy, putting herself and others in danger.
Length: 1hr 49min
Mood: Drama, Action, Crimer
Director: F. Gary Gray
Starring: Jamie Foxx, Gerard Butler, Bruce McGill
The plot focuses on a man who, ten years after his wife and daughter are brutally murdered, returns to exact justice from the assistant district attorney who prosecuted the case against their killers. His vengeance threatens not only the man who allowed mercy to supersede justice, but also the system and the city that made it so.
Length: 1hr 46min
Mood: Thriller, Drama
Director: Steven Soderbergh
Starring: Marion Cotillard, Matt Damon, Laurence Fishburne
Healthcare professionals, government officials and everyday people find themselves in the midst of a pandemic as the CDC works to find a cure.
Length: 23mins
Mood: Comedy
Creator: Jenny Bicks
Starring: Holmes, Sam Straley, Justin Linville
A documentary film crew follows a group of young adults and their current concerns, in their small town. The crew focus is the daily lives of cousins Kelly and Shrub Mallet and their idiosyncratic surroundings.