This Week's Guide to Must-Watch Free TV -- Nov 4, 2022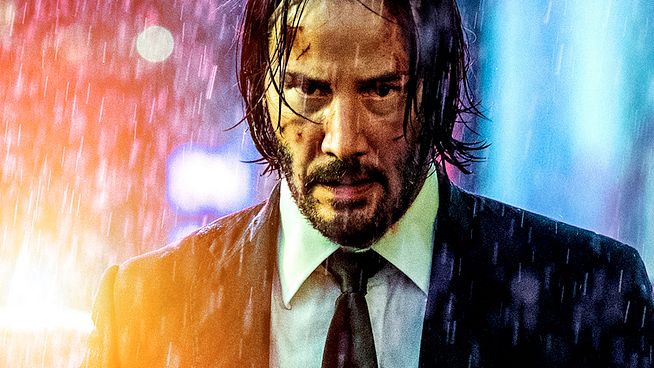 Your TV Guide to the Week - Nov 4th, 2022
Length: 1hr 41min
Mood: Action, Crime, Thriller
Directors: Chad Stahelski, David Leitch
Starring: Keanu Reeves, Michael Nyqvist, Alfie Allen
With the untimely death of his beloved wife still bitter in his mouth, John Wick, the expert former assassin, receives one final gift from her--a precious keepsake to help John find a new meaning in life now that she is gone. But when the arrogant Russian mob prince, Iosef Tarasov, and his men pay Wick a rather unwelcome visit to rob him of his prized 1969 Mustang and his wife's present, the legendary hitman will be forced to unearth his meticulously concealed identity.
Length: 1hr 52min
Mood: Action, Crime, Thriller
Director: Chad Stahelski
Starring: Keanu Reeves, Common, Laurence Fishburne
Bound by an inescapable blood debt to the Italian crime lord, Santino D'Antonio, and with his precious 1969 Mustang still stolen, John Wick--the taciturn and pitiless assassin who thirsts for seclusion--is forced to visit Italy to honour his promise. But, soon, the Bogeyman will find himself dragged into an impossible task in the heart of Rome's secret criminal society, as every killer in the business dreams of cornering the legendary Wick who now has an enormous price on his head. Drenched in blood and mercilessly hunted down, John Wick can surely forget a peaceful retirement as no one can make it out in one piece.
Length: 2hr 10min
Mood: Action, Crime, Thriller
Director: Chad Stahelski
Starring: Keanu Reeves, Halle Berry, Laurence Fishburne
After gunning down a member of the High Table, legendary hit man John Wick finds himself stripped of the organization's protective services. Now stuck with a $14 million bounty on his head, Wick must fight his way through the streets of New York as he becomes the target of the world's most ruthless killers.
Length: 1hr 42min
Mood: Mystery, Horror, Thriller
Director: Neil LaBute
Starring: Nicolas Cage, Ellen Burstyn, Kate Beahan
A sheriff investigating the disappearance of a young girl from a small island discovers there's a larger mystery to solve among the island's secretive, neo-pagan community.
Length: 1hr 36min
Mood: Drama, Horror
Director: Robin Hardy
Starring: Christopher Lee, Graham McTavish, Jacqueline Leonard
Charmed by the residents of Tressock, Scotland, two young missionaries accept the invitation to participate in a local festival, fully unaware of the consequences of their decision.
Length: 1hr 44min
Mood: Action, Adventure, Sci-Fi
Director: Tim Fehlbaum
Starring: Kevin Zeger, Bill Paxton, Charlotte Sullivan
Set in the distant future, a female astronaut, shipwrecked on the long-decimated Earth, must decide the fate of the wasteland's remaining populace.
Length: 2hr 28mins
Mood: Action, Adventure, Sci-Fi
Director: Christopher Nolan
Starring: Leonardo DiCaprio, Ken Watanabe, Joseph Gordon-Levitt
A thief who steals corporate secrets through the use of dream-sharing technology is given the inverse task of planting an idea into the mind of a C.E.O., but his tragic past may doom the project and his team to disaster.
Length: 45 mins
Mood: Drama, Adventure, Fantasy
Creators: Johnny Capps, Julian Jones, Jake Michie
Starring: Colin Morgan, Angel Coulby, Bradley James
These are the brand new adventures of Merlin, the legendary sorcerer as a young man, when he was just a servant to young Prince Arthur on the royal court of Camelot, who has soon become his best friend, and turned Arthur into a great king and a legend.