This Week's Guide to Must-Watch Free TV -- Nov 11, 2022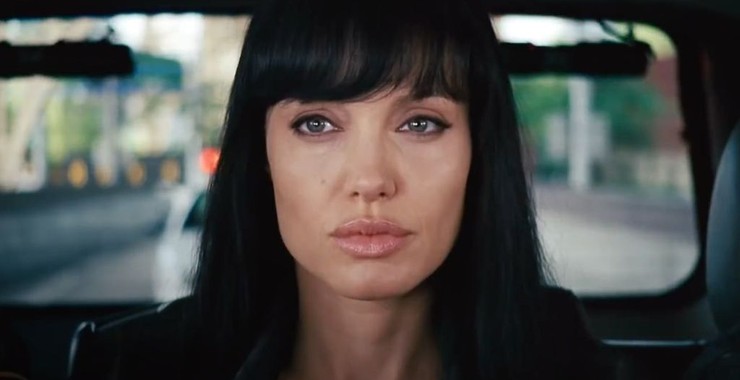 Your TV Guide to the Week - Nov 11th, 2022
Length: 1hr 40min
Mood: Action, Thriller
Director: Phillip Noyce
Starring: Angelina Jolie, Liev Schreiber, Chiwetel Ejiofor
Evelyn Salt is a CIA agent and highly respected by all, including her boss, Ted Winter. Out of the blue, a Russian spy walks into their offices and offers a vital piece of information: the President of Russia will be assassinated during his forthcoming visit to New York City to attend the funeral of the recently deceased U.S. Vice President. The name of the assassin: Evelyn Salt. Concerned about the safety of her husband, who she cannot contact, she goes on the run. Winter refuses to accept that she is a mole or a double agent but her actions begin to raise doubts. Just who is Evelyn Salt and what is she planning?
Length: 1hr 26min
Mood: Action, Drama, Horror
Director: Jaume Collet-Serra
Starring: Blake Lively, Óscar Jaenada, Brett Cullen
A medical student, Nancy, takes some time off from her studies and heads to a secluded beach in Mexico to surf. While surfing she is attacked by a large shark, leaving her injured and stranded on a rock not too far out to sea. What follows is a battle of wits and wills between her and the shark.
Length: 2hr 5min
Mood: Drama, Crime, Thriller
Director: Ben Affleck
Starring: Ben Affleck, Rebecca Hall, Jon Hamm
A proficient group of thieves rob a bank and hold Claire, the assistant manager, hostage. Things begin to get complicated when one of the crew members falls in love with Claire.
Length: 1hr 46min
Mood: Drama, Thriller
Director: Steven Soderbergh
Starring: Marion Cotillard, Matt Damon, Laurence Fishburne
Soon after her return from a business trip to Hong Kong, Beth Emhoff dies from what is a flu or some other type of infection. Her young son dies later the same day. Her husband Mitch however seems immune. Thus begins the spread of a deadly infection. For doctors and administrators at the U.S. Centers for Disease Control, several days pass before anyone realizes the extent or gravity of this new infection. They must first identify the type of virus in question and then find a means of combating it, a process that will likely take several months. As the contagion spreads to millions of people worldwide, societal order begins to break down as people panic.
Length: 2hr 29min
Mood: Mystery, Thriller
Director: Ron Howard
Starring: Tom Hanks, Audrey Tautou, Ian McKellen
A murder inside the Louvre, and clues in Da Vinci paintings, lead to the discovery of a religious mystery protected by a secret society for two thousand years, which could shake the foundations of Christianity.
Length: 1hr 39min
Mood: Comedy, Family, Fantasy
Director: John Schultz
Starring: Lil' Bow Wow, Morris Chestnut, Jonathan Lipnicki
Calvin and his friends, who all live an in orphanage, find an old pair of sneakers with the faded letters "MJ" connected to a power line. One stormy night, they go to get them when they and Calvin are both struck by lightning. Calvin now has unbelievable basketball powers and has the chance to play for the NBA.
Length: 1hr 45mins
Mood: Action, Adventure, Animation
Directors: Khurram H. Alavi, Ayman Jamal
Starring: Adewale Akinnuoye-Agbaje, Ian McShane, China Anne McClain
A thousand years ago, one boy with a dream of becoming a great warrior is abducted with his sister and taken to a land far away from home. Thrown into a world where greed and injustice rule all, Bilal finds the courage to raise his voice and make a change. Inspired by true events, this is a story of a real hero who earned his remembrance in time and history.
Length: 45 mins
Mood: Drama, Crime, Mystery
Creator: Nick Wauters
Starring: Jason Ritter, Sarah Roemer, Laura Innes
Sean Walker, stumbles into a national conspiracy after his girlfriend Leila mysteriously disappears from a Caribbean cruise. Elsewhere, President Elias Martinez is scheduled to announce the release of a group of detainees led by Sophia Maguire--despite the disapproval of his Director of National Intelligence, Blake Sterling. Their futures are on a collision course in a global conspiracy that could ultimately change the fate of mankind.