This Week's Guide to Must-Watch Free TV -- May 27, 2022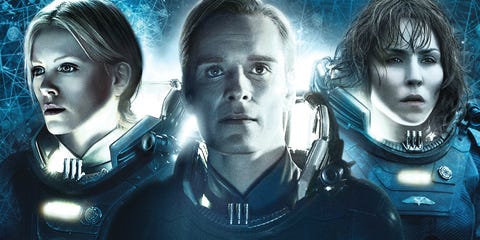 Your TV Guide to the Week - May 27th, 2022
Length: 1hr 32min
Mood: Action, Crime, Thriller
Directors: Louis Leterrier, Corey Yuen
Starring: Jason Statham, Shu Qi, François Berléand
Ex-Special Forces operator Frank Martin lives what seems to be a quiet life along the French Mediterranean, hiring himself out as a mercenary "transporter" who moves goods - human or otherwise - from one place to another. Frank's newest transport seems no different from the countless ones he's done in the past. He has been hired by an American known only as "Wall Street" to make a delivery, but when Frank stops along route, he notices his "package" is moving. Violating his own personal rules, Frank looks inside the bag, finding its contents to be a beautiful, gagged woman.
Length: 1hr 50min
Mood: Action, Adventure, Comedy
Director: Tom Dey
Starring: Jackie Chan, Owen Wilson, Lucy Liu
A Chinese man travels to the Wild West to rescue a kidnapped Princess. After teaming up with a train robber, the unlikely duo takes on a Chinese traitor and his corrupt boss.
Length: 1hr 54min
Mood: Action, Adventure, Comedy
Director: David Dobkin
Starring: Jackie Chan, Owen Wilson, Fann Wong
When a Chinese rebel murders Chon's estranged father and escapes to England, Chon and Roy make their way to London with revenge on their minds. Chon's sister, Lin, has the same idea, and uncovers a worldwide conspiracy to murder the royal family but almost no one will believe her.
Length: 2hr 6min
Mood: Comedy, Drama, Romance
Director: Richard LaGravenese
Starring: Hilary Swank, Gerard Butler, Lisa Kudrow
A young widow discovers that her late husband has left her 10 messages intended to help ease her pain and start a new life.
Length: 2hr 3min
Mood: Drama
Director: Gabriele Muccino
Starring: Will Smith, Rosario Dawson, Michael Ealy
Haunted by a secret, Ben Thomas looks for redemption by radically transforming the lives of seven people he doesn't know. Once his plan is set, nothing will be able to stop him. At least that's what he thinks. But Ben hadn't planned on falling in love with one of these people and she's the one who will end up transforming him.
Length: 1hr 57min
Mood: Comedy, Drama, Romance
Director: Ridley Scott
Starring: Russell Crowe, Albert Finney, Marion Cotillard
A British investment broker inherits his uncle's chateau and vineyard in Provence, where he spent much of his childhood. He discovers a new laid-back lifestyle as he tries to renovate the estate to be sold.
Length: 2hr 4min
Mood: Adventure, Mystery, Sci-Fi
Director: Ridley Scott
Starring: Noomi Rapace, Michael Fassbender, Guy Pearce
Following clues to the origin of mankind, a team finds a structure on a distant moon, but they soon realize they are not alone.
Length: 51 mins
Mood: Horror, Mystery, Thriller
Creator: Jeffrey Grant Rice
Starring: Darren McGavin, Simon Oakland, Jack Grinnage
Carl Kolchak is a reporter for a Chicago newspaper. Through more accident than design he ends up investigating homicides, many of which involve supernatural forces. Ultimately, rather than reporting on the crimes, he develops a knack for solving them.