This Week's Guide to Must-Watch Free TV -- May 20, 2022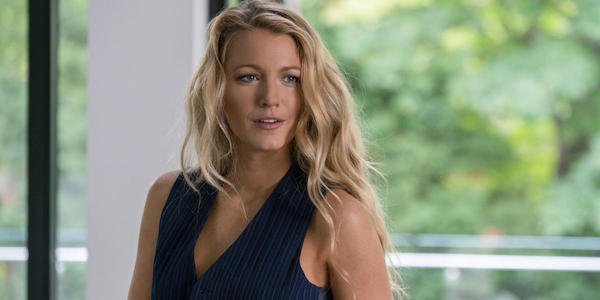 Your TV Guide to the Week - May 20th, 2022
Length: 1hr 57min
Mood: Comedy, Crime, Mystery
Director: Paul Feig
Starring: Anna Kendrick, Blake Lively, Henry Golding
Stephanie is a single mother with a parenting vlog who befriends Emily, a secretive upper-class woman who has a child at the same elementary school. When Emily goes missing, Stephanie takes it upon herself to investigate.
Length: 1hr 44min
Mood: Action, Crime, Drama
Director: Catherine Hardwicke
Starring: Gina Rodriguez, Ismael Cruz Córdova, Anthony Mackie
Gloria finds a power she never knew she had when she is drawn into a dangerous world of cross-border crime. Surviving will require all of her cunning, inventiveness, and strength.
Length: 1hr 36min
Mood: Drama, Mystery, Thriller
Director: David Koepp
Starring: Johnny Depp, John Turturro, Maria Bello
A successful writer in the midst of a painful divorce is stalked at his remote lake house by a would-be scribe who accuses him of plagiarism.
Length: 1hr 53min
Mood: Action, Crime, Romance
Director: Jon Amiel
Starring: Sean Connery, Catherine Zeta-Jones, Will Patton
Always one step ahead of Virginia "Gin" Baker, the glamorous New York City insurance investigator, the master thief and matchless art connoisseur, Robert "Mac" MacDougal, reluctantly allows an alliance when Gin comes to him with a bold proposition. To win his trust, Gin poses as an experienced burglar who has set her eyes on a priceless Asian artifact; however, to accept her as his assistant, she, too, needs training. Despite the burgeoning attraction between them, Gin and Mac need to stay focused on a multi-billion dollar grand prize.
Length: 1hr 39min
Mood: Horror, Thriller
Director: Greg McLean
Starring: John Gallagher Jr., Tony Goldwyn, Adria Arjona
In a twisted social experiment, eighty Americans are locked in their high-rise corporate office in Bogotá, Colombia, and ordered by an unknown voice coming from the company's intercom system to participate in a deadly game of kill or be killed.
Length: 1hr 37mins
Mood: Comedy, Drama, Romance
Director: Gil Junger
Starring: Julia Stiles, Heath Ledger, Joseph Gordon-Levitt
Popular, pretty Bianca Stratford is in dilemma. A family rule forbids her from dating until her unpopular, rebellious, boy-hating older sister Kat gets a suitor of her own. In an attempt to win Bianca, a potential boyfriend desperately attempts to set Kat up with Patrick Verona, another rebel who may just be able to win Kat's heart.
Length: 1hr 57mins
Mood: Adventure, Drama, Fantasy
Director: Bill Condon
Starring: Kristen Stewart, Robert Pattinson, Taylor Lautner
Bella and Edward celebrate their wedding, but, after their honeymoon on Isle Esme, things take a turn for the worse when Bella realizes she is pregnant. As the baby grows at an abnormally fast rate and causes many health problems to Bella, Edward and the wolf pack fear that she may give birth to an immortal child. But the Cullens will do everything they can to ensure that both Bella and the unborn child remain safe.
Length: 22 mins
Mood: Comedy
Creators: David Caspe, Jackie Clarke
Starring: Kenan Thompson, Don Johnson, Chris Redd
Kenan Williams is a widowed father of two daughters, Aubrey and Birdie, living in Atlanta, Georgia. Kenan works as a host for a morning program, executive-produced by Mika. He lives with his father-in-law Rick and brother Gary, both of whom offer their own differing perspectives on life and family.