This Week's Guide to Must-Watch Free TV -- May 13, 2022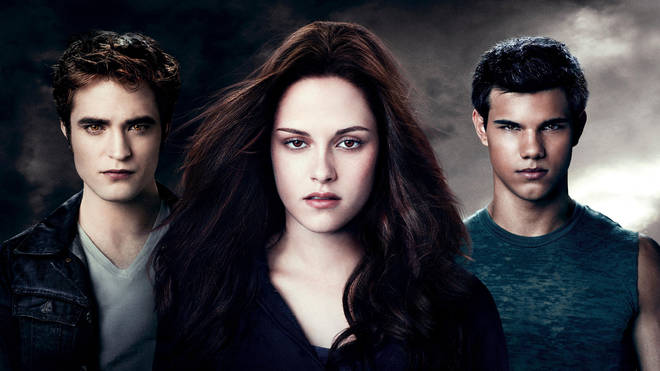 Your TV Guide to the Week - May 13th, 2022
Length: 2hr 2min
Mood: Drama, Fantasy, Romance
Director: Catherine Hardwicke
Starring: Kristen Stewart, Robert Pattinson, Billy Burke
When Bella Swan moves to a small town in the Pacific Northwest, she falls in love with Edward Cullen, a mysterious classmate who reveals himself to be a 108-year-old vampire.
Length: 1hr 39min
Mood: Action
Director: James Cullen Bressack
Starring: Jesse Metcalfe, Bruce Willis, Chad Michael Murray
Robert, an ex-CIA agent, lives in a hidden woodland resort that serves as a retirement community for former spies. His estranged son Paul is a crypto currency entrepreneur who has run into trouble and needs to ask his old man for help. Unfortunately Paul's plans aren't as secret as his father's location.
Length: 2hr 10min
Mood: Adventure, Drama, Fantasy
Director: Chris Weitz
Starring: Kristen Stewart, Robert Pattinson, Taylor Lautner
Edward leaves Bella after an attack that nearly claimed her life, and, in her depression, she falls into yet another difficult relationship - this time with her close friend, Jacob Black.
Length: 2hr 4min
Mood: Action, Adventure, Drama
Director: David Slade
Starring: Kristen Stewart, Robert Pattinson, Taylor Lautner
As a string of mysterious killings grips Seattle, Bella, whose high school graduation is fast approaching, is forced to choose between her love for vampire Edward and her friendship with werewolf Jacob.
Length: 1hr 54min
Mood: Action, Adventure, Sci-Fi
Director: Martin Campbell
Starring: Ryan Reynolds, Blake Lively, Peter Sarsgaard
Reckless test pilot Hal Jordan is granted an alien ring that bestows him with otherworldly powers that inducts him into an intergalactic police force, the Green Lantern Corps.
Length: 2hr 1mins
Mood: Action, Adventure, Sci-Fi
Director: Rob Cohen
Starring: Josh Lucas, Jessica Biel, Jamie Foxx
In the near future, the Navy develops a fighter jet piloted by an artificial intelligence computer. The jet is placed on an aircraft carrier in the Pacific to learn combat maneuvers from the human pilots aboard. But when the computer develops a mind of its own, it's the humans who are charged with stopping it before it incites a war.
Length: 1hr 47mins
Mood: Action, Crime, Thriller
Director: John Luessenhop
Starring: Idris Elba, Paul Walker, Matt Dillon
A seasoned team of bank robbers, including Gordon Jennings, John Rahway, A.J., and brothers Jake and Jesse Attica successfully complete their latest heist and lead a life of luxury while planning their next job. When Ghost, a former member of their team, is released from prison he convinces the group to strike an armored car carrying $20 million. As the "takers" carefully plot their strategy and draw nearer to exacting the grand heist, a reckless police officer inches closer to apprehending the criminals.
Length: 43mins
Mood: Reality
Creator: Dick Wolf
Starring: Wesley Clark, Samantha Harris, Dean Cain
The series follows a group of celebrities, accompanied by current and former members of the United States Armed Forces and law enforcement, competing in various challenges for charity based on training exercises used by the U.S. military.