This Week's Guide to Must-Watch Free TV -- Mar 5, 2021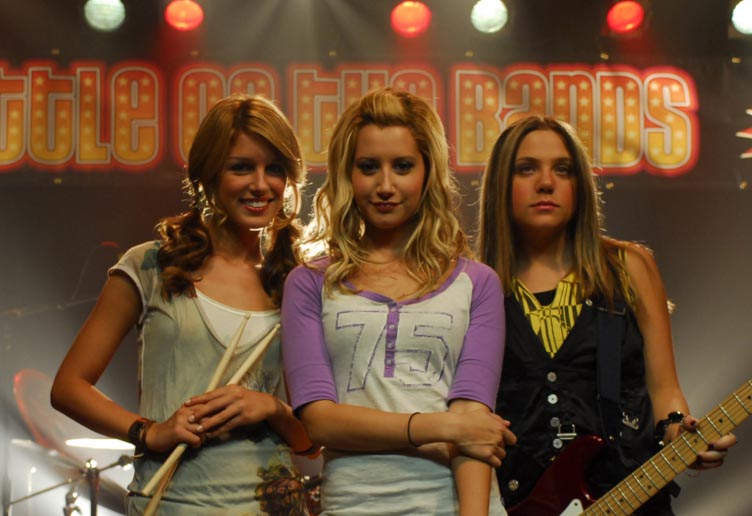 Your TV Guide to the Week - Mar 5th, 2021
Length: 1hr 46min
Mood: Biography, Crime, Drama
Director: Ariel Vromen
Starring: Michael Shannon, Chris Evans, James Franco
In the 1960s, Richard Kuklinski is working as a porn film lab tech until his mob bosses persuade him to change his career into that of a contract killer. For years, Kuklinski gains a reputation for cold blooded professionalism even as he raises a family who are kept in the dark about his true career. As much as Kuklinski tries to keep his lives separate, circumstances and his own weaknesses threaten a terrible collision as the consequences of his choices finally catch up to him.
Length: 1hr 37min
Mood: Crime, Drama, Thriller
Director: Gregor Jordan
Starring: Samuel L. Jackson, Carrie-Anne Moss, Michael Sheen
A psychological thriller centered around a black-ops interrogator and an F.B.I. Agent who press a suspect terrorist into divulging the location of three nuclear weapons set to detonate in the U.S.
Length: 1hr 45min
Mood: Crime, Thriller
Directors: Scott Walker
Starring: Nicolas Cage, Vanessa Hudgens, John Cusack
Alaska Trooper, Jack Holcombe, believes Robert Hansen is a serial killer who abducts young girls, tortures and sexually assaults them, then kills them. But Holcombe doesn't have enough evidence to get a search warrant for Hansen's premises. Holcombe knows that one victim, Cindy Paulsen, somehow survived, so he decides to seek her help, but he finds that she's now a junkie with trust issues. Holcombe has to earn her trust; meanwhile, Hansen is still hunting and killing girls.
Length: 1hr 28min
Mood: Action, Crime, Thriller
Director: David Barrett
Starring: Josh Duhamel, Bruce Willis, Rosario Dawson
After witnessing the brutal murders of a convenience store owner and his son, firefighter Jeremy Coleman barely escapes with his life. As he is forced to testify against the crime lord, Hagan, he is placed in the witness protection program under the watch of the U.S. Marshals. When his new identity becomes compromised Jeremy is forced to take an unexpected course of action in order to get his life back and save the lives of those he loves.
Length: 1hr 33min
Mood: Comedy, Crime, Thriller
Directors: Nick Tomnay
Starring: David Hyde Pierce, Clayne Crawford, Nathaniel Parker
Injured after committing a bank robbery, John Taylor is desperate to find a place to hide out and approaches the home of Warwick Wilson. John manages to get himself invited into the house by posing as a friend of a friend and spinning a sob story of lost luggage and a violent mugging. Inside, Warwick, a consummate host, is making the final preparations for an impeccable dinner party. He insists John stay for the party, but as the evening begins it becomes obvious Warwick may not be what he first appears.
Length: 1hr 38min
Mood: Adventure, Horror, Sci-Fi
Director: Ruairi Robinson
Starring: Liev Schreiber, Elias Koteas, Romola Garai
On the last day of the first manned mission to Mars, a crew member of Tantalus Base believes he's made an historic discovery; fossilized evidence of bacterial life. But a routine excavation turns to disaster, when the porous ground collapses, and he falls into a deep crevice and near certain death. His devastated colleagues attempt to recover his body. However, when another vanishes, they begin to realize; the life-form they've discovered is highly dangerous to all human life.
Length: 1hr 32min
Mood: Comedy, Drama, Romance
Directors: Stephen Herek
Starring: Ashley Tisdale, Kevin Pollak, Lauren Collins
Rich, handsome team captain Drew Patterson, shows interest in nerdy nobody Mandy Gilbert. For her, his invitation to the party of the year bodes instant social promotion. But just when it seemed like everything was going to work out, Mandy is placed under detention by her overprotective dad. Perhaps with a little help from her resourceful friends and her handy new video phone Mandy will be able to trick her father and outsmart Drew's jealous ex-girlfriend.
Length: 54 mins
Mood: Crime, Horror, Mystery
Director: Kiyoshi Kurosawa
Starring: Kyôko Koizumi, Hazuki Kimura, Manatsu Kimura
The murder of Emili, a young girl, leaves the inhabitants of a small Japanese village in shock. The body of Emily is found by the four classmates with whom she was playing. The murder was never solved. Emili's mother, Asako, is torn by grief and puts a curse on the four girls when they claim that they don't remember the killer's face. Each of the girls, in their own way, will do their penance for their silence. Deeply struck by the words of Asako and burdened with her curse, the four girls are forced into adulthood which eventually triggers a tragic chain of events.