This Week's Guide to Must-Watch Free TV -- Mar 12, 2021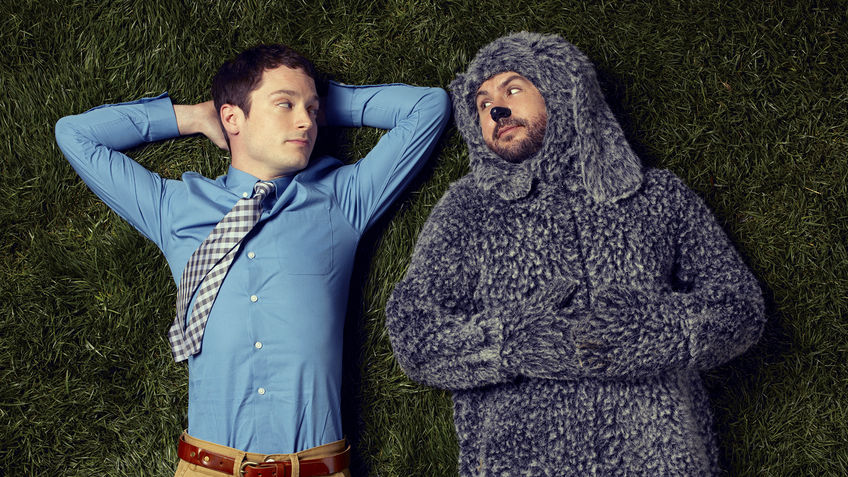 Your TV Guide to the Week - Mar 12th, 2021
Length: 1hr 32min
Mood: Comedy, Family
Director: Steve Carr
Starring: Eddie Murphy, Jeff Garlin, Anjelica Huston
Two men, Charlie Hinton and Phil Ryerson, lose their jobs in product development at a large food company and are forced to take their sons out of the exclusive Chapman Academy and become stay-at-home fathers. This inspires them to open their own day-care center.
Length: 1hr 35min
Mood: Comedy
Director: Chris Rock
Starring: Chris Rock, Bernie Mac, Lynn Whitfield
One candidate for the presidency dies in an accident a couple of weeks before the election. Meanwhile the alderman, Mays Gilliam, becomes a hero when he rescues a woman and her cat from an old house that would blow up. When Senator Bill Arnot sees the news on television, he plots a scheme with the party advisors, Martin Geller and Debra Lassiter, to invite Mays to be the party nominee and lose the election. Will Mays have the chance to be the first African American President of the USA?
Length: 1hr 38min
Mood: Comedy, Crime
Directors: Jonathan Lynn
Starring: Bruce Willis, Matthew Perry, Rosanna Arquette
A down-on-his luck dentist, "Oz" Oseransky, discovers that his new neighbor is Jimmy "The Tulip" Tudeski, former mob-contract-killer-turned-police-informant upon whose head the Hungarian mob has put a steep price. Egged on by his loathsome wife, Sophie, Oz sets off to Chicago to let the mob know where The Tulip is and hopefully claim part of the reward.
Length: 1hr 30min
Mood: Comedy, Fantasy
Director: Steven Brill
Starring: Adam Sandler, Patricia Arquette, Harvey Keitel
When somebody's mother is an angel and his father is the devil, life can be really confusing. For a sweet boy like Little Nicky, it just got a whole lot worse. His two evil brothers Adrian and Cassius have just escaped from Hell and are wreaking havoc on an unsuspecting earth. His dad is disintegrating and it's up to Nicky to save him and all of a humanity by midnight before one of his brothers becomes the new Satan.
Length: 1hr 31min
Mood: Comedy, Drama
Directors: Ken Scott
Starring: Vince Vaughn, Dave Franco, Tom Wilkinson
Dan Trunkman is living the great American life... and all of the intense pressures that come with it. On top of that, he's trying to close the biggest deal of his career. On the eve of closing his deal, he's suddenly forced to go see corporate powers in Berlin. What began as a routine business trip will have Dan discovering who he is, what he's made of, and what is ultimately most important to him.
Length: 1hr 45min
Mood: Comedy
Director: Bille Woodruff
Starring: Queen Latifah, Alicia Silverstone, Djimon Hounsou
After quitting her last salon, Jorge's Lynn, Gina opens up her own beauty shop with her friend and ex workmate. Gina's beauty shop becomes well known as a place to get great hair and speak your mind. However when Gina's shop starts taking Jorge's clients, he's out for revenge. But Jorge underestimates the power that Gina and her fellow coworkers have.
Length: 2hr 9min
Mood: Crime, Drama, Thriller
Directors: Chan-wook Park
Starring: Kang-ho Song, Shin Ha-kyun, Bae Doona
With his ailing sister in dire need of a life-saving kidney transplant, the recently fired deaf-mute factory worker, Ryu, turns to an underground group of organ traffickers. Deceived, penniless, and utterly helpless, the desperate brother is talked into kidnapping his former employer's young daughter by his extremist girlfriend, Yeong-mi, only to find themselves trapped in a downward spiral of violence and blood, as things fail to go as planned.
Length: 22 mins
Mood: Comedy, Drama, Mystery
Creators: Jason Gann, David Zuckerman, Adam Zwar
Starring: Elijah Wood, Jason Gann, Fiona Gubelmann
The story of Ryan Newman, a depressed man who believes he is getting nowhere in his life and plans to kill himself. In the middle of his attempted suicide, he is asked to watch his neighbor's dog, Wilfred, but Ryan can only see Wilfred as a real person instead of an animal that everyone else sees. As they begin to bond more and become friends, Wilfred teaches Ryan a life lesson about people, love, and living.