This Week's Guide to Must-Watch Free TV -- June 18, 2021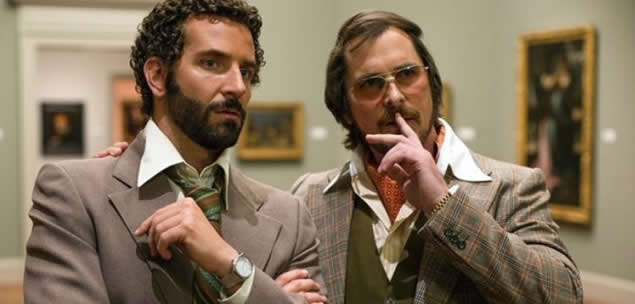 Your TV Guide to the Week - June 18th, 2021
Length: 1hr 23min
Mood: Comedy
Director: Mike Bigelow
Starring: Rob Schneider, Eddie Griffin, Jeroen Krabbé
Deuce Bigalow goes to Amsterdam after a little accident including two irritating kids and a bunch of aggressive dolphins. There he meets up with his old friend TJ Hicks. But a mysterious killer starts killing some of Amsterdams finest gigolos and TJ is mistaken for the extremely gay murderer. Deuce must enter the gigolo industry again to find the real murderer and clear TJs name.
Length: 1hr 51min
Mood: Drame, Romance
Director: Ross Katz
Starring: Benjamin Walker, Teresa Palmer, Maggie Grace
Medical student Gabby moves next door to a charming womanizer named Travis in North Carolina. Although Gabby has a serious boyfriend, she and Travis quickly develop feelings for each other that blossom into love; over the course of a decade, their relationship faces ups and downs as they try to decide what they want out of life and what is truly important to them.
Length: 2hr 9min
Mood: Drama, Crime
Director: David O. Russell
Starring: Christian Bale, Bradley Cooper, Amy Adams
Con man, Irving Rosenfeld engages in an affair with Sydney Prosser, a charming con artist, and is forced by an FBI agent to devise an extravagant scheme to hustle corrupt politicians, including the mayor of Camden, New Jersey, as well as the mafia, while his eccentric wife is desperate for his love.
Length: 2hr 4min
Mood: Action, Drama, Thriller
Director: Wolfgang Petersen
Starring: Leonardo DiCaprio, Russell Crowe, Mark Strong
A thriller about a steadfast U.S. President who has just told the world he will not negotiate with terrorists. Now, Russian neo-nationalists have hijacked Air Force One and the President is faced with a nearly impossible decision: give in to terrorist demands or sacrifice not only the country's dignity, but the lives of his wife and daughter.
Length: 1hr 58min
Mood: Action, Thriller
Directors: Luc Besson
Starring: Sasha Luss, Luke Evans, Cillian Murphy
Anna is a young beautiful girl who managed to make a career in the fashion world. Once she entered the hotel of an influential and very dangerous person, after which a whole mountain of corpses was discovered there. The girl is being interrogated by special services, but she has absolutely nothing to tell them. Anna goes free and begins preparing for a new business. Under the guise of a fragile beauty, is hiding the world's most dangerous assassin, who has not yet misfired.
Length: 1hr 45min
Mood: Crime, Thriller
Director: Scott Walker
Starring: Nicolas Cage, John Cusack, Vanessa Hudgens
Alaska Trooper Jack Holcombe believes Robert Hansen is a serial killer who abducts young girls, tortures and sexually assaults them, then kills them. But Holcombe doesn't have enough evidence to get a search warrant for Hansen's premises. Holcombe knows that one victim, Cindy Paulsen, somehow survived, so he decides to seek her help, but he finds that she's now a junkie with trust issues. Holcombe has to earn her trust; meanwhile, Hansen is still hunting and killing girls.
Length: 1hr 31min
Mood: Drama, Sci-Fi, Thriller
Directors: Alfonso Cuarón
Starring: Antonio Banderas, Rob Brown, Alfre Woodard
Dr. Ryan Stone is a brilliant medical engineer on her first shuttle mission, with veteran astronaut Matt Kowalski in command of his last flight before retiring. But on a seemingly routine spacewalk, disaster strikes. The shuttle is destroyed, leaving Stone and Kowalsky completely alone - tethered to nothing but each other and spiraling out into the blackness.
Length: 45min
Mood: Crime, Mystery, Drama
Creator: Rand Ravich
Starring: Damian Lewis, Sarah Shahi, Brent Sexton
Brilliant LAPD detective, Charlie Crews, has survived the extreme abuse befalling an innocent cop in prison, and was exonerated for the murders and released after 12 years of hell in jail. He could retire on his settlement, but chooses to resume police work. Nevertheless, the grim experience has made him more philosophical and tempted to put justice - especially for the innocent - above chasing the presumably guilty and legally by-the-book, as his new partner Dani Reese must experience and learn to cope with.