This Week's Guide to Must-Watch Free TV -- June 17, 2022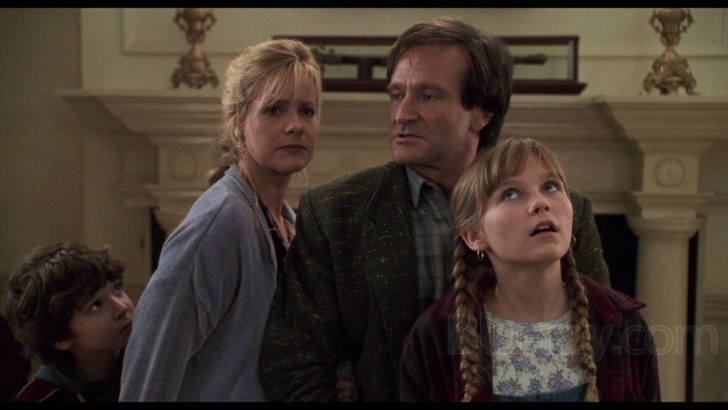 Your TV Guide to the Week - June 17th, 2022
Length: 1hr 53min
Mood: Horror, Thriller
Director: Jaume Collet-Serra
Starring: Elisha Cuthbert, Chad Michael Murray, Brian Van Holt
A group of friends on their way to a college football game falls prey to a pair of murderous brothers in an abandoned small town. They discover that the brothers have expanded upon the area's main attraction.. the House of Wax. And created an entire town filled with the wax-coated corpses of unlucky visitors. Now the group must find a way out before they too become permanent exhibits in the House of Wax...
Length: 1hr 46min
Mood: Horror, Mystery, Thriller
Director: Gary Dauberman
Starring: Mckenna Grace, Madison Iseman, Katie Sarife
Determined to prevent Annabelle from creating even more chaos, demonologists Ed and Lorraine Warren bring the possessed doll into the artifact room that is locked in their home, isolated in a "safe" place, protected by a sacred glass and with the blessing of a priest. But what awaits them is a night of horror, as Annabelle awakens the evil spirits in the room, who turn their attention to a new target--the Warrens' 10-year-old daughter, Judy, and her friends.
Length: 1hr 56min
Mood: Action, Adventure, Thriller
Director: Jan de Bont
Starring: Keanu Reeves, Dennis Hopper, Sandra Bullock
When a young Los Angeles police department, Special Weapons and Tactics (S.W.A.T.) officer called Jack Traven angers retired Atlanta police department bomb squad member Howard Payne, by foiling his attempt at taking hostages stuck in an elevator with a bomb, Payne in retaliation arms a bus with a bomb that will explode if it drops below 50 miles per hour. With the help of spunky passenger Annie, Jack and his partner Detective Harry Temple try to save the people on the bus before the bomb goes off, while also trying to figure out how Payne is monitoring them.
Length: 2hr 6min
Mood: Action, Adventure, Sci-Fi
Director: Luc Besson
Starring: Bruce Willis, Gary Oldman, Milla Jovovich
For ex-Marine Korben Dallas, life has become tediously repetitive: he drives a flying cab for a living, and eats take away from the same Chinese restaurant, which delivers directly to his window, every day. But little does Korben know, a great extra-terrestrial Evil has teamed up with Zorg, and threatens to destroy the Earth.
Length: 2hr 25min
Mood: Action, Adventure, Sci-Fi
Director: Roland Emmerich
Starring: Will Smith, Bill Pullman, Jeff Goldblum
In the beginning of July, humans received a strange signal, and this has turned into a global phenomenon. A massive spaceship headed towards Earth and smaller spaceships began to cover entire cities around the world. Suddenly, the wonder turns into horror as the spaceships destroy the cities with energy. Then when the world counterattacked, the alien ships are invincible to military weapons. Now the fate of the world rests on a handful of surviving humans.
Length: 1hr 44min
Mood: Action, Adventure, Family
Director: Joe Johnston
Starring: Robin Williams, Bonnie Hunt, Kirsten Dunst
When young Alan Parrish discovers a mysterious board game, he doesn't realize its unimaginable powers until he is magically transported--before his friend Sarah's startled eyes-- into the untamed jungles of Jumanji. He remains there for 26 years until two unsuspecting children free him from the game's spell. Now a grown man, Alan reunites with Sarah, and they and the children try to outwit the game's powerful forces.
Length: 2hrs
Mood: Comedy, Crime, Drama
Director: Alexandre Aja
Starring: Daniel Radcliffe, Juno Temple, Joe Anderson
After Iggy's long-time girlfriend is murdered and the whole town agrees he is the killer, he awakens one morning with horns and the townspeople soon confess their sins. Once knowing the sins of the people, he is facing the true killer of his beloved girlfriend.
Length: 43mins
Mood: Action, Crime, Drama
Creators: Michael Brandt, Derek Haas, Matt Olmstead
Starring: Jason Beghe, Jon Seda, Sophia Bush
District 21 of the Chicago Police Department is made up of two distinctly different groups. There are the uniformed cops who patrol the beat and go head-to-head with the city's street crimes. And there's the Intelligence Unit, the team that combats the city's major offenses--organized crime, drug trafficking, high-profile murders, and beyond.