This Week's Guide to Must-Watch Free TV -- July 8, 2022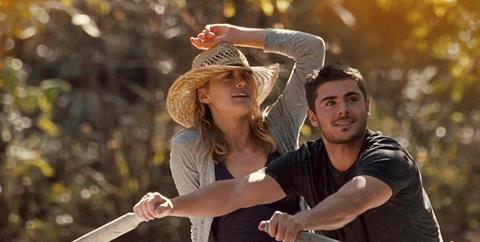 Your TV Guide to the Week - July 8th, 2022
Length: 1hr 33min
Mood: Adventure, Comedy, Family
Director: Raja Gosnell
Starring: Freddie Prinze Jr., Sarah Michelle Gellar, Matthew Lillard
When Mystery, Inc. are guests of honor at the grand opening of the Coolsville Museum of Criminology, a masked villain shows up and creates havoc before stealing the costumes of the gang's most notorious villains: Black Knight Ghost, Pterodactyl Ghost and Tar Monster. Could it be that their nemesis, mad scientist Jonathan Jacobo has returned and is trying to recreate their deadliest enemies? Velma has a crush on the museum curator Patrick Wisely despite her fears of intimacy but why is he acting so suspicious? The Mystery Gang is hard pressed to succeed this time, since annoying television reporter Heather Jasper-Howe insists they are buffoons.
Length: 1hr 58min
Mood: Comedy, Drama, Romance
Directors: Glenn Ficarra, John Requa
Starring: Steve Carell, Ryan Gosling, Julianne Moore
A middle-aged husband's life changes dramatically when his wife asks him for a divorce. He seeks to rediscover his manhood with the help of a newfound friend, Jacob, learning to pick up girls at bars.
Length: 1hr 45min
Mood: Comedy, Romance
Directors: Bobby Farrelly, Peter Farrelly
Starring: Owen Wilson, Jason Sudeikis, Jenna Fischer
A couple of married men are always looking at other women. Their wives are fed up with their behavior, and grant them a 'hall pass': a week off their marriage allowing them to do anything. But the guys take their time and their week is almost up. What they don't realize is that at the same time their wives make connections of their own.
Length: 1hr 25min
Mood: Animation, Comedy, Family
Directors: Vincent Kesteloot, Ben Stassen
Starring: Jack Whitehall, Ray Winstone, Sheridan Smith
This is about the adventure of Rex, the British monarch's most beloved dog, who loses track of his mistress and stumbles across a clan with dogs of all kinds confronting and fighting each other. During his epic journey to return to the Queen, Rex falls in love and discovers his true self.
Length: 1hr 41min
Mood: Mystery, Romance, Drama
Director: Scott Hicks
Starring: Zac Efron, Taylor Schilling, Jay R. Ferguson
A Marine travels to Louisiana after serving three tours in Iraq and searches for the unknown woman he believes was his good luck charm during the war.
Length: 1hr 30min
Mood: Comedy, Drama, Romance
Director: Joseph Gordon-Levitt
Starring: Joseph Gordon-Levitt, Scarlett Johansson, Julianne Moore
A New Jersey guy dedicated to his family, friends, and church, develops unrealistic expectations from watching porn and works to find happiness and intimacy with his potential true love.
Length: 1hr 36min
Mood: Romance, Comedy
Director: Roger Kumble
Starring: Ryan Reynolds, Amy Smart, Anna Faris
While visiting his hometown during Christmas, a man comes face-to-face with his old high school crush whom he was best friends with -- a woman whose rejection of him turned him into a ferocious womanizer.
Length: 1 hr
Mood: Drama, Adventure, Comedy
Creator: Barry Josephson
Starring: Malcolm McDowell, Mädchen Amick, Louis Lombardi
In this revival of the popular 1970s television series, Mr. Roarke and his three assistants run a tropical paradise where guests come in to have their wildest dreams and fantasies come true.