This Week's Guide to Must-Watch Free TV -- July 15, 2022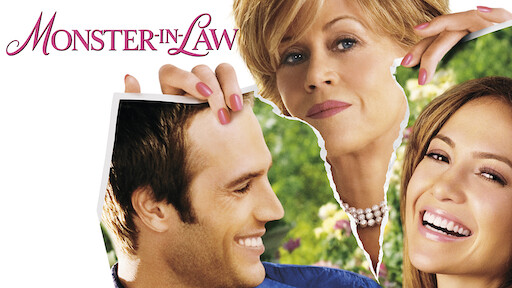 Your TV Guide to the Week - July 15th, 2022
Length: 1hr 41min
Mood: Comedy, Romance
Director: Robert Luketic
Starring: Jennifer Lopez, Jane Fonda, Michael Vartan
The love life of Charlotte is reduced to an endless string of disastrous blind dates, until she meets the perfect man, Kevin. Unfortunately, his merciless mother will do anything to destroy their relationship.
Length: 1hr 39min
Mood: Comedy, Adventure, Family
Director: Barry Sonnenfeld
Starring: Robin Williams, Jeff Daniels, Cheryl Hines
Bob Munro and his dysfunctional family rent an RV for a road trip to the Colorado Rockies, where they ultimately have to contend with a bizarre community of campers.
Length: 1hr 45min
Mood: Comedy, Crime, Music
Director: F. Gary Gray
Starring: John Travolta, Uma Thurman, Vince Vaughn
Streetwise mobster-turned-movie producer Chili Palmer is back, but this time Chili has abandoned the fickle movie industry and veered into the music business, tangling with Russian mobsters and gangsta rappers and taking a talented, feisty young singer named Linda Moon under his wing. From the recording studio to an Aerosmith concert to the MTV Music Awards, he manipulates events to watch them play out the Chili way, using his signature blend of wiseguy skills and negotiation tactics. It's a dangerous business, and everyone's looking for their next big hit.
Length: 1hr 28min
Mood: Comedy
Directors: Malcolm D. Lee, David Zucker
Starring: Ashley Tisdale, Simon Rex, Erica Ash
Ballet dancer Jody and ape researcher Dan have just become the proud parents of a bouncing baby boy when the spooky happenings in their home start causing problems in the workplace as well. With a mischievous demon making their lives unbearable, the miserable couple plant cameras in every corner of their house, and recruit some supernatural experts to help evict the diabolical imp..
Length: 2hr 1min
Mood: Action, Crime, Drama
Director: Denis Villeneuve
Starring: Emily Blunt, Benicio del Toro, Josh Brolin
FBI field agent Kate Macer is approached to join a special anti-drugs task force that also involves the Department of Defense and the Department of Justice. She is given very little information about the methods or aims of the task force, except that it is going after senior members of a Mexican drug cartel. She soon realizes that their methods are quite unorthodox, even potentially illegal, and the aim may be even more unconventional.
Length: 1hr 34min
Mood: Action, Thriller
Director: Lin Oeding
Starring: Jason Momoa, Garret Dillahunt, Jill Wagner
Joe Braven is a logging company owner who lives with his family in Canada. Joe's father, Linden, suffering from dementia, mistakes a woman in a bar for his wife, prompting a barroom brawl that lands Linden in the hospital. The family decides to take a break at their secluded log cabin, where they run into trouble from a drug dealer who wants to use Joe's business as a front for his cocaine operation.
Length: 2hr 16min
Mood: Action, Sci-Fi
Director: Lana Wachowski, Lilly Wachowski
Starring: Keanu Reeves, Laurence Fishburne, Carrie-Anne Moss
When a beautiful stranger leads computer hacker Neo to a forbidding underworld, he discovers the shocking truth--the life he knows is the elaborate deception of an evil cyber-intelligence.
Length: 52mins
Mood: Drama, Action, History
Creators: Bruno Heller, William J. MacDonald, John Milius
Starring: Kevin McKidd, Ray Stevenson, Polly Walker
In this British historical drama, the turbulent transition from Roman republic to autocratic empire, which changed world history through civil war and wars of conquest, is sketched both from the aristocratic viewpoint of Julius Caesar, his family, his adopted successor Octavian Augustus, and their political allies and adversaries, and from the politically naive viewpoint of a few ordinary Romans, notably the soldiers Lucius Vorenus and Titus Pullo and their families.