This Week's Guide to Must-Watch Free TV -- Jan 14, 2022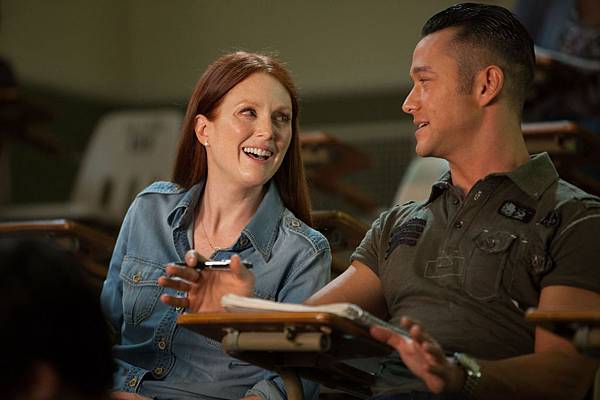 Your TV Guide to the Week - Jan 14th, 2022
Length: 1hr 55min
Mood: Comedy, Action, Crime
Director: John Pasquin
Starring: Sandra Bullock, Regina King, Enrique Murciano
F.B.I. Agent Gracie Hartis assigned to promote the F.B.I., touring with the brutal Agent Sam Fuller as her bodyguard. While travelling around the country, her friend and Miss United States Cheryl Frasier is kidnapped along with Stan Fields, and Gracie decides to investigate the abduction in Las Vegas on her own.
Length: 1hr 39min
Mood: Comedy, Drama
Director: Derick Martini
Starring: Chloë Grace Moretz, Eddie Redmayne, Blake Lively
A young teenage girl escapes her life in Nebraska and her alcoholic parents, taking a pistol along for the ride. Along the way she meets Glenda, who takes her under her wing.
Length: 1hr 30min
Mood: Comedy, Drama, Romance
Director: Joseph Gordon-Levitt
Starring: Joseph Gordon-Levitt, Scarlett Johansson, Julianne Moore
Jon Martello objectifies everything in his life: his apartment, his car, his family, his church, and, of course, women. His buddies even call him Don Jon because of his ability to pull "10s" every weekend without fail. Yet even the finest flings don't compare to the transcendent bliss he achieves alone in front of the computer watching pornography. Dissatisfied, he embarks on a journey to find a more gratifying sex life, but ends up learning larger lessons of life and love through relationships with two very different women.
Length: 2hr 8mins
Mood: Drama
Director: Paul Verhoeven
Starring: Elizabeth Berkley, Kyle MacLachlan, Gina Gershon
Vegas, baby. Where the dreams and desires to make it big are as sharp as a stiletto heel. Enter Nomi, a girl with the looks and drive to devour the glitz and glamour whole. When she catches the eye of Cristal, the main attraction at the Stardust stage show, Nomi is on the brink of realizing her dreams. But as she quickly and bumps and grinds her way to the top, Nomi realizes that there is only room for one starlet on the marquee.
Length: 1hr 37min
Mood: Action, Horror
Director: Ronny Yu
Starring: Monica Keena, Kelly Rowland, Jason Ritter
It's been nearly ten years since Freddy Krueger terrorized people in the dreams, and the towns folk want to keep him erased from their memory. Freddy still has one more plan on getting back to Elm Street. He resurrects Jason Voorhees and sends him off to kill. The more bodies which fall to the ground, the stronger in which Freddy becomes. This is until, Freddy realizes that Jason isn't going to step aside easily, and must be taken down himself.
Length: 1hr 53min
Mood: Action, Thriller, Mystery
Director: Jaume Collet-Serra
Starring: Liam Neeson, Diane Kruger, January Jones
A biochemist and his dishy wife arrive in Berlin for a conference at which a scientist and his controversial Arab funder will announce breakthrough research. While his wife checks into the hotel, he grabs a cab to return to the airport for his briefcase, left at the curb. En route, an auto accident puts him in a coma, from which he awakes four days later without identification and with gaps in his memory. He goes to the hotel: his wife refuses to recognize him and another man has claimed his identity. With help from a nurse, the cab driver, a retired Stasi agent, and an academic friend, he tries to unravel what's going on. Is the answer in the briefcase?
Length: 1hr 53min
Mood: Action, Horror, Sci-Fi
Director: David S. Goyer
Starring: Wesley Snipes, Kris Kristofferson, Jessica Biel
Blade is back on his quest to rid the world of vampires. When the original vampire, Danica Talos returns, Blake is going to find his job a lot harder. Especially, when the public believe Blade is the real villain. He teams up with the daughter of Whistler, Abigail and a former vampire, Hannibal King to attempt a plan, which could destroy every vampire in existence.
Length: 23mins
Mood: Comedy
Creator: Liz Astrof
Starring: Eliza Coupe, Ginnifer Goodwin, Maggie Q
When psychologists advise not to make any big decisions, three friends, Amy, Jodie and Sarah, do exactly that and upend their lives in an effort to find happiness while there is still time. They take on the mid-life challenge they never saw coming and make impulsive choices in an attempt to find happiness.