This Week's Guide to Must-Watch Free TV -- Feb 19, 2021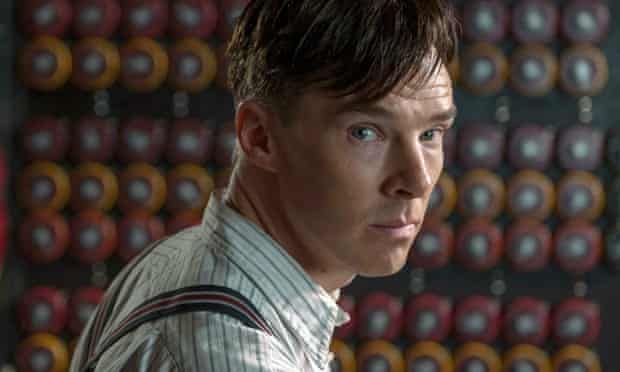 Your TV Guide to the Week - February 19th, 2021
Length: 1hr 54min
Mood: Biography, Drama, Thriller
Directors: Morten Tyldum
Starring: Benedict Cumberbatch, Keira Knightley, Matthew Goode
In 1939, newly created British intelligence agency MI6 recruits Cambridge mathematics alumnus, Alan Turing, to crack Nazi codes, including Enigma -- which crypt-analysts had thought unbreakable. Turing's team, including Joan Clarke, analyze Enigma messages while he builds a machine to decipher them. Turing and the team finally succeed and become unsung heroes, but their quiet leader encounters disgrace when authorities drive him to his death for being gay.
Length: 1hr 33min
Mood: Comedy, Crime, Thriller
Director: Nick Tomnay
Starring: David Hyde Pierce, Clayne Crawford, Nathaniel Parker
Injured after committing a bank robbery, John Taylor is desperate to find a place to hide out and approaches the home of Warwick Wilson. John manages to get himself invited into the house by posing as a friend of a friend and spins a sob story of lost luggage and violent mugging. Inside, Warwick, a consummate host, is making the final preparations for an impeccable dinner party. He insists John stay for the party, but as the evening begins it becomes obvious Warwick may not be what he first appears.
Length: 1hr 40min
Mood: Drama, Thriller
Directors: Jamie Thraves
Starring: Paddy Considine, Julia Stiles, Karl Pruner
A young woman becomes inexplicably attracted to a man who is stalking her. When her boyfriend goes missing, the stalker is the immediate suspect, until a game of jealousy and betrayal turns deadly.
Length: 1hr 32min
Mood: Comedy, Romance
Director: Jake Helgren
Starring: James Maslow, Haley Webb, Brittany Underwood
When ambitious reporter Allie Rusch is recruited by vindictive music manager Vivian Cartwright to play cupid to famous pop musicians Caleb Greene and Carson Peet in return for an exclusive story over Valentine's weekend, Allie soon realizes Caleb has his sights set on her. Torn between her big career move and her growing feelings for Caleb, Allie is left to question whether she can coerce Caleb into something his heart does not desire, or if she should fall in love and make him her very own Valentine.
Length: 1hr 37min
Mood: Comedy, Romance
Director: Tim Garrick
Starring: Nat Wolff, Selena Gomez, Mary-Louise Parker
Rick Stevens is willing to do whatever it takes to win the heart of Nina Pennington. In his quest to land the girl of his dreams, he has to contend with her psycho ex, his best friends horny mother, a manic strip club manager, a perverted principal, a lecherous priest, his suicidal mother, and a patron saint with a camel toe. No one ever said love was easy.
Length: 1hr 35min
Mood: Comedy, Drama, Romance
Director: Chris Evans
Starring: Chris Evans, Alice Eve, Emma Fitzpatrick
A woman misses the 1:30 train from New York to Boston and a street musician spends the night trying to help her make it back home before her husband does. Throughout the night they learn a lot about one another and eventually find a romance.
Length: 48 mins
Mood: Action, Crime, Drama
Creator: Frank Lupo
Starring: Fred Dryer, Stepfanie Kramer, Charles Hallahan
Detective Sergeant Rick Hunter and his partner, Detective Sergeant Dee Dee McCall, are homicide investigators with the Los Angeles Police Department. Often they must go undercover to catch a variety of Los Angeles-style villains. Sporty James, a helpful Police informant, occasionally provided a bit of humor in this action-drama television series.