This Week's Guide to Must-Watch Free TV -- Feb 18, 2022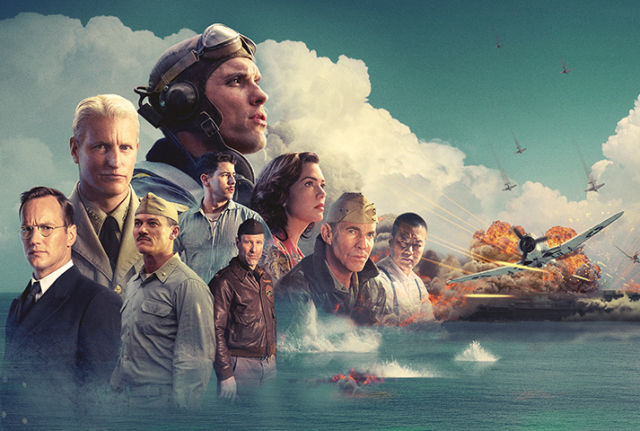 Your TV Guide to the Week - Feb 18th, 2022
Length: 1hr 44min
Mood: Comedy, Drama, Musical
Director: Marc Lawrence
Starring: Hugh Grant, Drew Barrymore, Brad Garrett
A washed up singer is given a couple days to compose a chart-topping hit for an aspiring teen sensation. Though he's never written a decent lyric in his life, he sparks with an offbeat younger woman with a flair for words.
Length: 1hr 48min
Mood: Comedy, Drama, Romance
Director: Joe Nussbaum
Starring: Amanda Bynes, Sara Paxton, Matt Long
This modern retelling of the classic fairytale follows a beautiful college freshman as she pledges her late mother's once dignified sorority. But after discovering that today's sisterhood is not what it used to be, Sydney finds her new home away from home with seven outcasts. With the help of her socially challenged new friends, Sydney will take on the reigning campus queen to attempt to transform the school's misguided social hierarchy.
Length: 1hr 54min
Mood: Comedy
Director: Donald Petrie
Starring: Whoopi Goldberg, Dianne Wiest, Tim Daly
Laurel Ayres is a businesswoman trying to make it. Unfortunately she works at a investment firm where she does all the work but all the senior investors like Frank Peterson grab all the credit. She then leaves and starts her own firm. While trying to find clients, Laurel pretends that she has a male partner named Robert Cutty. And when she starts to do well, all of her clients wants to meet Cutty which is difficult since he doesn't exist.
Length: 1hr 25mins
Mood: Animation, Adventure, Comedy
Directors: Ash Brannon, Chris Buck
Starring: Shia LaBeouf, Jeff Bridges, Zooey Deschanel
The reality/documentary follows Cody Maverick, a teenage Royal Penguin, and his friend Chicken Joe, as Cody leaves his hometown of Shiverpool, Antarctica, to participate in "Big Z Memorial Surf Off" competition commemorating deceased surfing star Big Z on Pen Gu Island.
Length: 1hr 28min
Mood: Action, Crime, Thriller
Directors: Mark Neveldine, Brian Taylor
Starring: Jason Statham, Amy Smart, Jose Pablo Cantillo
Poisoned by the potent and deadly mix of synthetic drugs called "The Beijing Cocktail" for getting in the way of the Triads, the tough-as-nails British hitman living in Los Angeles, Chev Chelios, wakes up with a terrible headache. With less than an hour to live, Chev will have to use all the help he can get from his doctor, and use every trick in the book, to consistently keep his heart rate up so that the adrenaline in his bloodstream staves off the effects of the deadly toxin.
Length: 2hr 18min
Mood: Action, Drama, History
Director: Roland Emmerich
Starring: Ed Skrein, Patrick Wilson, Luke Evans
In May 1942 the Imperial Japanese Navy launches an attack on the island of Midway in the Pacific Ocean. Securing it will provide a base for operations against Pearl Harbour and ultimately allow them to attack the US west coast. However, US Navy Intelligence has worked out their plan. Admiral Chester Nimitz sends two US Task Groups with three aircraft carriers to set a trap for the Japanese fleet. What follows is one of the most important battles in history.
Length: 1hr 58min
Mood: Action, Comedy, Adventure
Directors: Evan Goldberg, Seth Rogen
Starring: James Franco, Seth Rogen, Lizzy Caplan
Dave Skylark and his producer Aaron Rapaport run the celebrity tabloid show "Skylark Tonight". When they land an interview with a surprise fan, North Korean dictator Jong-Un Kim, they are recruited by the CIA to assassinate him.
Length: 1hr
Mood: Crime, Drama, Mystery
Creator: Dick Wolf
Starring: Christopher Meloni, Mariska Hargitay, Richard Belzer
In the criminal justice system, sexually based offenses are considered especially heinous. In New York City, the dedicated detectives who investigate these vicious felonies are members of an elite squad known as the Special Victims Unit. These are their stories.