This Week's Guide to Must-Watch Free TV -- Feb 11, 2022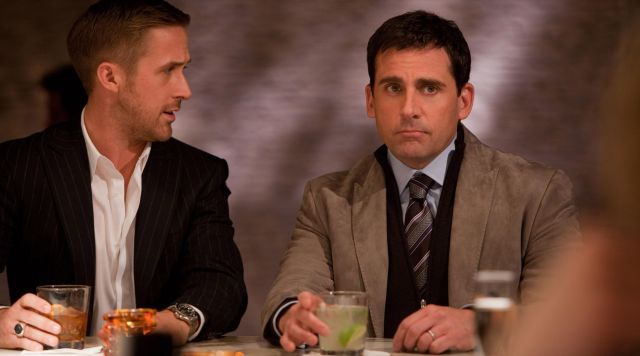 Your TV Guide to the Week - Feb 11th, 2022
Length: 1hr 35min
Mood: Comedy, Drama
Director: Todd Phillips
Starring: Robert Downey Jr., Zach Galifianakis, Michelle Monaghan
Businessman and first time father, Peter Highman, is in Atlanta heading home to LA, where his wife is about to give birth, but after getting kicked off a plane, due to his seat mate, the pair end up trying to hitch a ride to the west coast.
Length: 2hr 9min
Mood: Action, Mystery, Adventure
Director: Guy Ritchie
Starring: Robert Downey Jr., Jude Law, Noomi Rapace
As Holmes traverses a new web of atrocious crimes across 1891 Europe, he eventually traces it all back to the evil mastermind James Moriarty. With everyone around them being in grave danger, Holmes and Watson join forces for one last mystery. Are they prepared for Moriarty's sinister game of shadows, or are they but puppets he will skillfully play on their strings?
Length: 1hr 58min
Mood: Comedy, Drama, Romance
Directors: Glenn Ficarra, John Requa
Starring: Steve Carell, Ryan Gosling, Julianne Moore
Cal and Emily have the perfect life together living the American dream... until Emily asks for a divorce. Now Cal, Mr Husband, has to navigate the single scene with a little help from his professional bachelor friend Jacob Palmer.
Length: 2hr 8mins
Mood: Mystery, Action, Adventure
Director: Guy Ritchie
Starring: Robert Downey Jr., Jude Law, Rachel McAdams
In London, Sherlock Holmes and his partner Dr. John Watson captures the follower of black magic and serial killer Lord Blackwood that has already killed five women when he is near to kill his sixth victim. Blackwood is sentenced to be strung up and Dr. Watson attests his death. However, Blackwood mysteriously returns from the afterlife and Inspector Lestrade summons Sherlock Holmes to help the Scotland Yard in the investigation. Meanwhile Dr. Watson intends to get married of the gorgeous Mary Morstan while Sherlock is visited by his former lover Irene Adler that has a secret agenda.
Length: 2hr 8min
Mood: Comedy, Drama, Romance
Director: Nancy Meyers
Starring: Jack Nicholson, Diane Keaton, Keanu Reeves
Harry Sanborn is an aged music industry exec with a fondness for younger women like Marin, his latest trophy girlfriend. Things get a little awkward when Harry suffers a heart attack at the home of Marin's mother Erica. Left in the care of Erica and his doctor, a love triangle starts to take shape.
Length: 1hr 36min
Mood: Comedy, Romance
Director: Roger Kumble
Starring: Ryan Reynolds, Amy Smart, Anna Faris
Chris Brander has always been friends with Jamie Palamino, but now decides it is time to take his relationship to the next step. The problem is that Jamie still wants to be 'Just Friends'. When he runs away and moves to L.A., he becomes an attractive music manager, whom everyone wants. When his jet catches fire and is forced to land, when flying to Paris with his newest singing sensation, Samantha James, he ends up back home. To his surprise, he encounters Jamie again, and sets out to be more than 'Just Friends' this time.
Length: 1hr 44min
Mood: Action, Comedy, Fantasy
Director: Paul Hunter
Starring: Chow Yun-fat, Seann William Scott, Jaime King
Based on the very underground comic book of the same name, a Tibetan monk becomes a mentor to a young street punk and tries teaching him how to protect the scroll of ultimate power from a secret Nazi organization bent on world domination.
Length: 45mins
Mood: Comedy, Talk Show
Creators: Chris Schonberger, Sean Evans
Starring: Sean Evans
In this YouTube talk show, celebrities are interviewed by host Sean Evans over a platter of increasingly spicy chicken wings.