This Week's Guide to Must-Watch Free TV -- Aug 20, 2021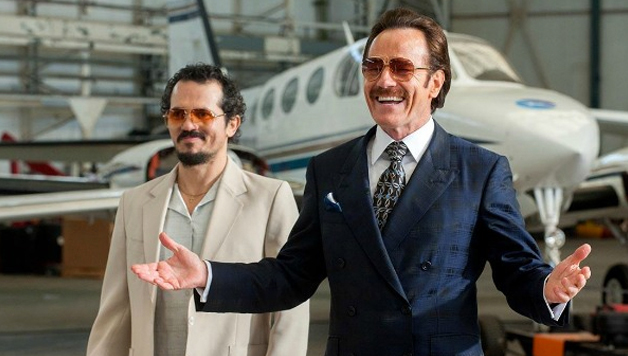 Your TV Guide to the Week - Aug 20th, 2021
Length: 1hr 24min
Mood: Thriller
Director: Sam Miller
Starring: Idris Elba, Taraji P. Henson, Leslie Bibb
A lonely mother invites a handsome car-accident victim into her home. Desperate for a little attention, she doesn't realize she's entertaining a sociopathic, yet charming, escaped convict. In one terrifying night her life completely changes as she fights for her own life and the lives of her children in No Good Deed.
Length: 1hr 30min
Mood: Action
Director: Martin Guigui
Starring: Charlie Sheen, Gina Gershon, Luis Guzmán
On the morning of September 11, 2001, a messenger sings "Happy Birthday to You" to his daughter, a billionaire argues with his wife in a divorce hearing, a maintenance man begins his day, and a young Russian decides she's breaking up with her sugar daddy. When the first plane hits the World Trade Center, these five elevator passengers find themselves trapped. Forced to band together, they fight against all odds to escape before the imminent and inevitable collapse occurs.
Length: 1hr 42min
Mood: Action, Crime, Drama
Director: Arne Glimcher
Starring: Sean Connery, Laurence Fishburne, Kate Capshaw
Bobby Earl is facing the electric chair for the murder of a young girl. Eight years after the crime, he calls in Paul Armstrong, a professor of law, to help prove his innocence. Armstrong quickly uncovers some overlooked evidence to present to the local police, but they aren't interested, Bobby was their killer.
Length: 1hr 23min
Mood: Horror, Thriller
Director: Katie Aselton
Starring: Katie Aselton, Lake Bell, Kate Bosworth
Three women who were good friends in the past get back together for the first time since they were kids to spend time on an island called Black Rock. They meet some local hunters and find out they know one of them from when they were children. After inviting them to join them in a few drinks on the beach, the atmosphere changes into one of panic and horror as the situation and friendships are turned on their head in a brutal confrontation.
Length: 2hr 20min
Mood: Action, Drama, Family
Director: Harald Zwart
Starring: Jaden Smith, Jackie Chan, Taraji P. Henson
When his mother's career results in a move to China, 12-year-old Dre Parker finds that he is a stranger in a strange land. Though he knows a little karate, his fighting skills are no match for Cheng, the school bully. Dre finds a friend in Mr. Han, a maintenance man who is also a martial-arts master. Mr. Han teaches Dre all about kung fu in the hope that Dre will be able to face down Cheng and perhaps win the heart of a pretty classmate named Mei Ying.
Length: 2hr 7min
Mood: Biography, Crime, Drama
Director: Brad Furman
Starring: Bryan Cranston, Diane Kruger, Benjamin Bratt
During the 1980s, U.S. Customs Service special agent, Robert Mazur, uses his undercover alias "Bob Musella" to become a pivotal player for drug lords cleaning their dirty cash. He infiltrates the world's largest cartel, and helps expose the money-laundering organization of drug lord, Pablo Escobar.
Length: 2hr 13min
Mood: Drama
Director: Oliver Stone
Starring: Michael Douglas, Shia LaBeouf, Josh Brolin
As the global economy teeters on the brink of disaster, a young Wall Street trader partners with disgraced former Wall Street corporate raider, Gordon Gekko, on a two-tiered mission: To alert the financial community to the coming doom, and to find out who was responsible for the death of the young trader's mentor.
Length: 1hr
Mood: Comedy Creators: David Caspe, Jackie Clarke
Starring: Kenan Thompson, Don Johnson, Chris Redd
Kenan Williams is a widowed father of two daughters, Aubrey and Birdie, living in Atlanta, Georgia. He lives with his father-in-law Rick and brother Gary, both of whom offer their own differing perspectives on life and family.