This Week's Guide to Must-Watch Free TV -- Aug 19, 2022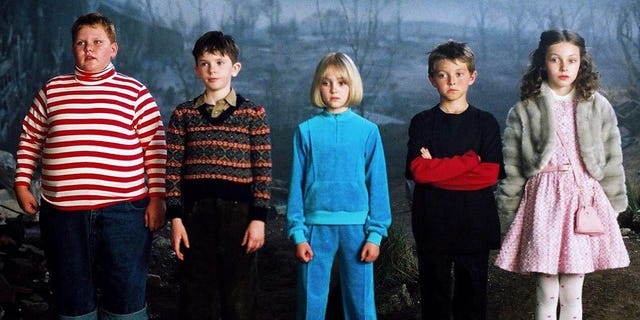 Your TV Guide to the Week - Aug 19th, 2022
Length: 1hr 58min
Mood: Drama, Family, Comedy
Director: Will Gluck
Starring: James Lassiter, Will Gluck, Jada Pinkett Smith
A foster kid, who lives with her mean foster mom, sees her life change when business tycoon and New York City mayoral candidate Will Stacks makes a thinly-veiled campaign move and takes her in.
Length: 1hr 55min
Mood: Adventure, Comedy, Family
Director: Tim Burton
Starring: Johnny Depp, Freddie Highmore, David Kelly
When Willy Wonka decides to let five children into his chocolate factory, he decides to release five golden tickets in five separate chocolate bars, causing complete mayhem. The tickets start to be found, with the fifth going to a very special boy, called Charlie Bucket. With his Grandpa, Charlie joins the rest of the children to experience the most amazing factory ever. But not everything goes to plan within the factory.
Length: 1hr 46min
Mood: Action, Comedy, Sci-Fi
Director: Barry Sonnenfeld
Starring: Will Smith, Kevin Kline, Kenneth Branagh
Jim West is a guns-a-blazing former Civil War hero. Artemus Gordon is an inventive U.S. Marshal who excels in disguise. When the United States is threatened by psychotic Confederate Arliss Loveless, President Ulysses S Grant teams the duo up to bring him to justice. On a hazard-packed train journey from Washington, D.C. to Utah, West and Gordon must combine their skills to best Loveless and his diabolical machines.
Length: 1hr 27min
Mood: Animation, Comedy, Family
Director: Tony Leondis
Starring: John Cusack, Steve Buscemi, Jay Leno
In a world filled with Mad Scientists and Evil Inventions, one talented evil scientist's hunch-backed lab assistant has big dreams of becoming a Mad Scientist himself and winning the annual Evil Science Fair.
Length: 1hr 41min
Mood: Drama, Comedy, Romance
Director: Leslye Headland
Starring: Jason Sudeikis, Alison Brie, Adam Scott
Can two serial cheaters get a second chance at love? After a one-night stand in college, New Yorkers Lainey and Jake meet by chance twelve years later and discover they each have the same problem: because of their monogamy-challenged ways, neither can maintain a relationship. Determined to stay friends despite their mutual attraction, they make a pact to keep it platonic, a deal that proves easier said than done.
Length: 1hr 33min
Mood: Action, Drama, Mystery
Director: Duncan Jones
Starring: Jake Gyllenhaal, Michelle Monaghan, Vera Farmiga
When decorated soldier Captain Colter Stevens wakes up in the body of an unknown man, he discovers he's part of a mission to find the bomber of a Chicago commuter train. In an assignment unlike any he's ever known, he learns he's part of a government experiment called the 'Source Code,' a program that enables him to cross over into another man's identity in the last eight minutes of his life.
Length: 1hr 49min
Mood: Drama, Action, Crime
Director: Allen Hughes
Starring: Mark Wahlberg, Russell Crowe, Catherine Zeta-Jones
In a city rife with injustice, ex-cop Billy Taggart seeks redemption and revenge after being double-crossed by its most powerful figure: Mayor Nicholas Hostetler.
Length: 22mins
Mood: Comedy
Creators: David Caspe, Jackie Clarke
Starring: Kenan Thompson, Don Johnson, Chris Redd
Kenan Thompson stars as a single dad who's trying to balance his career as the host of a popular morning show in Atlanta with raising his two spirited daughters - and while his father-in-law Rick and his brother Gary always try to 'help', they usually find a way to make things a whole lot harder!