This Week's Guide to Must-Watch Free TV -- Aug 12, 2022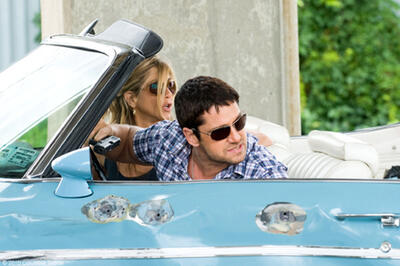 Your TV Guide to the Week - Aug 12th, 2022
Length: 1hr 39min
Mood: Action, Adventure, Comedy
Director: Ellory Elkayem
Starring: David Arquette,Kari Wuhrer, Scott Terra
The residents of a rural mining town discover that an unfortunate chemical spill has caused hundreds of little spiders to mutate overnight to the size of SUVs. It's then up to mining engineer Chris McCormack and Sheriff Sam Parker to mobilize an eclectic group of townspeople, including the Sheriff's young son, Mike, her daughter, Ashley, and paranoid radio announcer Harlan, into battle against the bloodthirsty eight-legged beasts.
Length: 1hr 32min
Mood: Action, Crime, Thriller
Director: Walter Hill
Starring: Sylvester Stallone, Sung Kang, Sarah Shahi
After taking down a routine mark, the hardened New Orleans assassin, Jimmy Bobo, witnesses the gruesome death of his partner by the hand of the unstoppable former mercenary, Keegan. As the out-of-town detective, Taylor Kwon, is trying to piece together the scarce information, Jimmy will have no other choice but to team up with the Korean cop to get to the bottom of it--a difficult decision that will drag the unlikely pair deep into the city's criminal underworld. Both men know that, eventually, they will have to come face to face; however, they must first finish the job. Whose name is written on the next bullet?
Length: 1hr 35min
Mood: Thriller, Drama
Director: Charles Winkler
Starring: Val Kilmer, 50 Cent, Brian Presley
A police officer's partner has died during Hurricane Katrina, but he later discovers that his partner may have been murdered. An investigation follows, taking the officer and his new partner into the depths of the criminal underworld.
Length: 1hr 56min
Mood: Action, Comedy, Thriller
Director: Joel Schumacher
Starring: Leonardo DiCaprio, Ken Watanabe, Joseph Gordon-Levitt
When a Dartmouth-educated C.I.A. Agent is killed during an operation, the secret agency recruits his twin brother, an African-American street-wise hustler with no idea what's coming for him. The C.I.A. wants the twin to finish a project on which his brother was working. But this street-wise twin has absolutely no experience, so the agency sends in experienced Agent Oakes to train the twin how to act and talk like a real C.I.A. Agent.
Length: 1hr 50min
Mood: Action, Comedy, Romance
Director: Andy Tennant
Starring: Jennifer Aniston, Gerard Butler
A bounty hunter learns that his next target is his ex-wife, a reporter working on a murder cover-up. Soon after their reunion, the always-at-odds duo find themselves on a run-for-their-lives adventure.
Length: 2hr 3min
Mood: Comedy, Crime, Romance
Director: David Mirkin
Starring: Sigourney Weaver, Jennifer Love Hewitt, Ray Liotta
Max and Page are a mother and daughter con team. Max seduces wealthy men into marrying her, then Page seduces them into infidelity so Max can rake them over the divorce court coals. And then it's on to the next victim.
Length: 1hr 47min
Mood: Drama, Comedy, Romance
Director: Steven Shainberg
Starring: James Spader, Maggie Gyllenhaal
A young woman, recently released from a mental hospital, gets a job as a secretary to a demanding lawyer, where their employer-employee relationship turns into a sexual, sadomasochistic one.
Length: 2hrs 55mins
Mood: Biography, Drama, Music
Creator: Allan Arkush
Starring: Charles Malik Whitfield, D.B. Woodside, Terron Brooks
A biographical look at The Temptations, the Motown soul vocal quintet who first came to fame in the 1960s, as seen from the viewpoint of the last surviving original member, Otis Williams. Beginning from their humble origins in the late 1950s and continuing through the 1990s and the deaths of the other original members.