This Week's Guide to Must-Watch Free TV -- Apr 15, 2022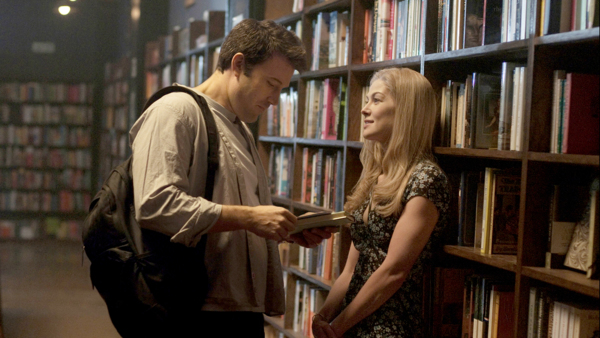 Your TV Guide to the Week - April 15th, 2022
Length: 1hr 28min
Mood: Adventure, Comedy
Director: Danny Leiner
Starring: John Cho, Kal Penn, Neil Patrick Harris
Harold Lee and Kumar Patel are two stoners who end up getting the munchies. What they crave the most after seeing a TV advertisement, is a trip to White Castle. So from here, follows a journey for the burgers they require. On their way they will encounter many obstacles including a raccoon, a racist officer, and a horny Neil Patrick Harris.
Length: 1hr 34min
Mood: Action, Adventure, Comedy
Director: Jay Roach
Starring: Mike Myers, Beyoncé Knowles, Seth Green
Dr. Evil and Mini-Me have somehow escaped from a maximum security prison and the duo team up with Goldmember. Together they formulate a plan for world domination. And this particular scheme requires a large amount of time-travel, and kidnapping Austin Powers' father, England's master spy, Nigel Powers. As Austin chases Dr. Evil, Mini-Me and Goldmember through time, he stops in 1975 to "connect" with an old girlfriend, detective Foxxy Cleopatra, and requests her help to track the villains and save his father.
Length: 1hr 37min
Mood: Horror, Mystery, Thriller
Director: Leigh Whannell
Starring: Dermot Mulroney, Stefanie Scott, Angus Sampson
After trying to connect with her dead mother, teenager Quinn Brenner, asks psychic Elise Rainier to help her, she refuses due to negotiate events in her childhood. Quinn starts noticing paranormal events happen in her house. After a vicious attack from a demon her father goes back and begs Elise Rainier to use her abilities to contact the other side in hope to stop these attacks by this furious demon content for a body.
Length: 1hr 34min
Mood: Crime, Drama, Horror
Director: Brad Anderson
Starring: Halle Berry, Abigail Breslin, Morris Chestnut
Jordan Turner is an experienced 911 operator but when she makes an error in judgment and a call ends badly, Jordan is rattled and unsure if she can continue, but then teenager Casey Welson is abducted and calls 911. Jordan is the one called upon to use all of her experience, insights and quick thinking to try to help Casey escape and also to make sure the man is brought to justice.
Length: 2hr 29min
Mood: Drama, Mystery, Thriller
Director: David Fincher
Starring: Ben Affleck, Rosamund Pike, Neil Patrick Harris
Nick and Amy Dunne are a couple living in a small town in Missouri. Nick calls the authorities when she goes missing but something is off about his behavior. Is he hiding something? Is he sad or distraught enough? While the police continue their investigation, Nick is battling a media frenzy and the people who believe his innocence is dwindling by the minute.
Length: 2hr 7min
Mood: Drama
Director: Mel Gibson
Starring: Jim Caviezel, Monica Bellucci, Maia Morgenstern
The Passion of The Christ focusses on the last twelve hours of Jesus of Nazareth's life. The film begins in the Garden of Gethsemane where Jesus has gone to pray after sitting the Last Supper. Jesus must resist the temptations of Satan. Betrayed by Judas Iscariot, Jesus is then arrested and taken within the city walls of Jerusalem where leaders of the Pharisees confront him with accusations of blasphemy and his trial results in a condemnation to death.
Length: 2hr 3mins
Mood: Drama, Romance
Director: Nick Cassavetes
Starring: Ryan Gosling, Rachel McAdams, James Garner
The movie focuses on an old man reading a story to an old woman in a nursing home. The story he reads follows two young lovers named Allie Hamilton and Noah Calhoun, who meet one evening at a carnival. But they are separated by Allie's parents who disapprove of Noah's unwealthy family, and move Allie away. After waiting for Noah to write her for several years, Allie meets and gets engaged to a handsome young soldier named Lon. Allie, then, with her love for Noah still alive, stops by Noah's 200-year-old home that he restored for her, "to see if he's okay". It is evident that they still have feelings for each other, and Allie has to choose between her fiancé and her first love.
Length: 43mins
Mood: Drama, Mystery, Fantasy
Creator: David Appelbaum
Starring: Natalie Zea, Eoin Macken, Chiké Okonkwo
When a massive sinkhole opens in the middle of Los Angeles at the site of the La Brea Tar Pits and Wilshire Boulevard, hundreds of people, vehicles and buildings are pulled into its depths. The survivors find themselves trapped in a mysterious and dangerous primeval land where they must band together to survive.