chevron_right
10 Best Christmas Movies 2020 to Watch for the Holiday Season
10 Best Christmas Movies 2020 to Watch for the Holiday Season
Best Christmas Movies 2020
Binge Watch this List of Best Christmas Movies 2020
It's the most wonderful time of the year! As Christmas is just around the corner, it's time to get ready for the holiday mood with some holiday films and Christmas specials. What's Christmas without some Christmas classics, right? Whether it's curling up with your family or you're planning a movie marathon for your holiday party, continue reading below for our list of these all-time Christmas favorites.
Universal Pictures
1. How the Grinch Stole Christmas
In this live-action adaptation of the beloved children's tale by Dr. Seuss, the reclusive green Grinch decides to ruin Christmas for the cheery citizens of Whoville. Reluctantly joined by his hapless dog, Max, the Grinch comes down from his mountaintop home on Christmas Eve and sneaks into town to swipe everything Christmas-related from the Whos. However, the bitter grump finds a hitch in his plans when he encounters the endearing Cindy Lou Who.
Hybrid Films
Haley Foster built a big city life in Los Angeles as a top wedding planner at an elite and powerful company. When her sister, Angela, insists on getting married Christmas Day on the tree farm in their old hometown of Truxton, Haley resigns to make her sister's Christmas wedding dreams come true and her parents happy. All the while getting herself a holidate when she reunites with a childhood flame.
Universal Pictures
This Christmas rom-com follows the traditional Cinderella fairytale of girl meets prince. Angie is the brains and the brawn behind her uncle's event planning business, but her cousin Candace takes credit for everything. When Angie takes a night off to have fun at the Christmasquerade Ball, she quickly catches the eye of a Christmas prince and real-life knight in shining armor, Nicholas.
Warner Bros. Pictures
4. The Nutcracker Prince
A young girl named Clara is told a story about a young man named Hans, who rescues a princess under a spell by the Mouse Queen and her whining son. As punishment for his good deed, the Mouse Queen transforms Hans into a nutcracker before her death. When midnight comes, Clara finds herself trapped in the middle of a battle between the mice and her toys being lead by the confused nutcracker. Now, Clara must chose between the dreamworld of her new companion and his adventures or her real world where the dreams and adventures of growing up still await her.
Netflix
5. The Christmas Chronicles
A Netflix Christmas movie starring Kurt Russell, the movie tells the story of sister and brother, Kate and Teddy Pierce, who hatch a scheme to capture Santa Claus on Christmas Eve. When the plan goes awry, the kids join forces with a somewhat jolly Saint Nick and his loyal toymaker elves to save the holiday before it's too late.
20th Television
Ebenezer Scrooge is an old bitter miser who cares only about making money. On Christmas Eve, he is visited by the ghost of his long dead partner, Jacob Marley, who begs him to change his ways. Refusing to do so, he is told that three ghosts - the Ghosts of Christmas Past, Present and that which is Yet to Come - will visit him that night. In doing so, they show him what he has lost and what he will leave behind after he is gone unless he mends his ways and give thanks to those around him.
Netflix
7. Jingle Jangle: A Christmas Journey
Starring Forest Whitaker and Keegan-Michael Key, Jingle Jangle: A Christmas Journey is one of the new Christmas movie releases this year. This musical fantasy film tells the story of an eccentric toymaker, Jeronicus Jangle, who decades after his apprentice betrays him, finds new hope when his bright young granddaughter appears on his doorstep. The film is available for viewing on Netflix right now.
Netflix
8. The Princess Switch
Vanessa Hudgens stars as Stacy, a type-A planner with a penchant for schedules who takes a spontaneous trip to Belgravia at the suggestion of her best friend, Kevin. While preparing for the Royal Christmas Baking Contest, Stacy faces an identical stranger and a strange request. Free-spirited but royally obligated, all Duchess Margaret Delacourt really wants is one last chance to experience life as a "normal person" before her royal wedding to marry the Crown Prince of Belgravia and Stacy can give her that wish.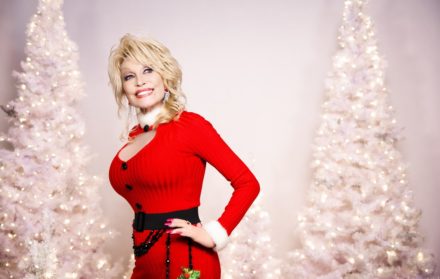 Netflix
9. Dolly Parton's Christmas on the Square
Netflix's newest holiday title, Dolly Parton's Christmas on the Square is a Christmas musical film that centers around Regina Fuller, played by Christine Baranski, a snippy, wealthy woman whose mission is to evict the residents of the small town she grew up in following her father's death. However, advice from an angle, camaraderie with the townsfolk and a rekindled flame with a past love ensures Regina doesn't ruin the most wonderful time of year.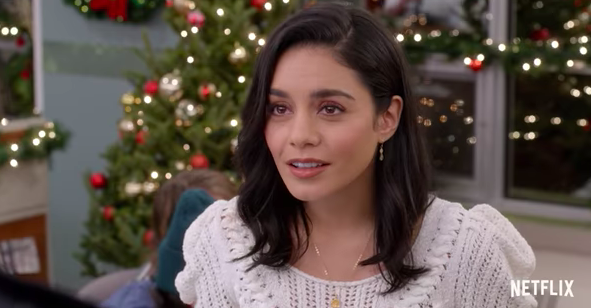 Netflix
10. Knight Before Christmas
Brooke, a woman that has lost hope of finding her "happily ever after", comes across Cole, a knight who has traveled from the 14th century. Cole has been sent into the future by an old crone to fulfill his destiny of being a true knight. After accidentally hitting him with her car, Brooke thinks that he is suffering from amnesia as he tells her that he is a knight. She wants to protect Cole so she takes him in to help him until he regains his memory. What she doesn't realize is that he is the knight in shining armor that she's been wishing for all her life.
Watch Best Christmas Movies 2020 Online Free
One of the best parts of Christmas is curling up on the couch with a hot chocolate in hand and watching holiday movies with your loved ones. FREECABLE TV is your best choice for a free streaming service that lets you binge watch old holiday classics, Hallmark romances and even recent holiday releases. Instead of paying for services like HBO and Amazon Prime Video, why not enjoy the similar content on FREECABLE TV, the best free TV and movie streaming website. With over 2000+ movies, TV series and other free content, you'll be sure to find movies that'll get you in the holiday spirit in no time!