5 Best Christmas Movies to Watch Online for Free
Best Christmas Movies to Watch this Holiday Season
Start the holiday movie marathon! One of the best things about the holiday season is the free flow of Christmas movies to get the whole family into the holiday spirit. Whether it's a fun classic for the kids or a family friendly Hallmark flick, there's nothing more comforting than snuggling up with a cup of hot chocolate and watching your way to Christmas Eve.
5 Best Christmas Movies to Watch Online for Free
To get you started, we've rounded up our top 5 binge-worthy holiday movies you can stream for free on FREECABLE TV.
Magnolia Pictures
Jenny, a 20-something girl who parties a bit too hard, moves in with her older brother Jeff, his wife Kelly and their two-year-old son after a rough break up. The family's peaceful life is shaken up by her arrival, while Jenny starts a relationship with the family's babysitter and she and her friend, Carson, brings about an evolution in Kelly's life and career.
Ardustry Home Entertainment
With a tough job and a mean boss, Mr Covington tries his best to make time for his family and kids. But when he breaks his promise to spend Christmas with his family, a six-foot tall elf named Randy decides to teach him a lesson by turning him into Santa Claus. As he takes on the job of delivering presents to kids around the world, he soon learns the real meaning of Christmas and the importance of family.
Cinedigm
When a mysterious peasant girl and her wolf arrives in the town of Ironsville, it's up to her to bring back the holiday spirit to the town that's been controlled by the mean-spirited, Christmas-hating D. D. Kovet. The town is soon enchanted by this lovely girl and begins to remember what Christmas is all about. Will celebrations be stopped by Kovet's plan or will the love for Christmas prevail?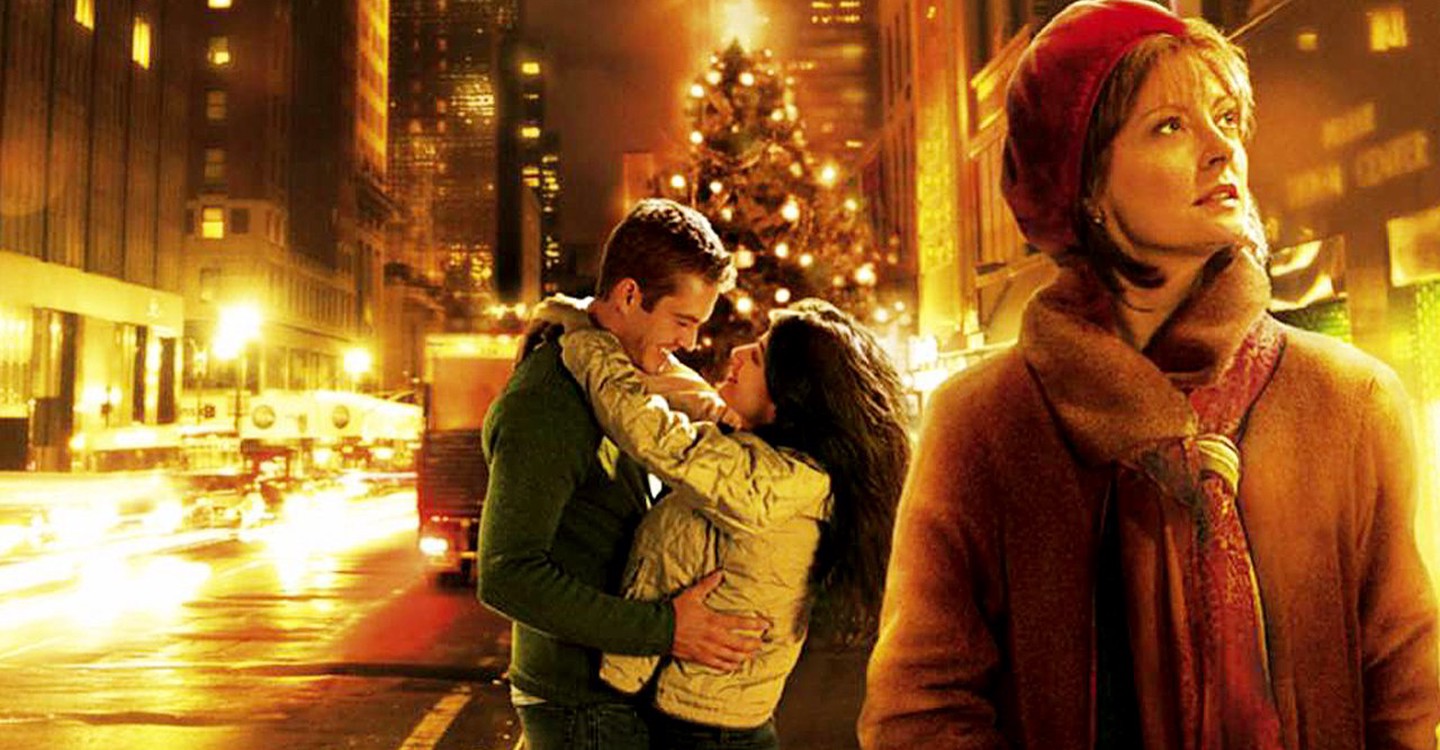 Convex Group
In this Christmas-themed drama film, five strangers in New York City discover new meaning on Christmas Day with a little help from each other. With a star studded cast featuring Penélope Cruz, Susan Sarandon, Paul Walker, Alan Arkin, Daniel Sunjata and an uncredited Robin Williams, it's a heartfelt film filled with love and miracles.
A Christmas Carol
A true Christmas classic that tells the story of Ebenezer Scrooge, an elderly miser who hates Christmas and is visited by three ghosts during his sleep and is taken on an eye-opening journey. He learns the importance of kindness and compassion and transforms into a kinder, gentler man. Watch this animated adaptation of one of the greatest Christmas stories ever written.
Stream top holiday movies free on FREECABLE TV App
There's no better way to channel the holiday mood than some Christmas classics. Now that you've seen our top holiday movie picks and know where to watch them, it's time to gather up your family and friends and spread a little holiday cheer.