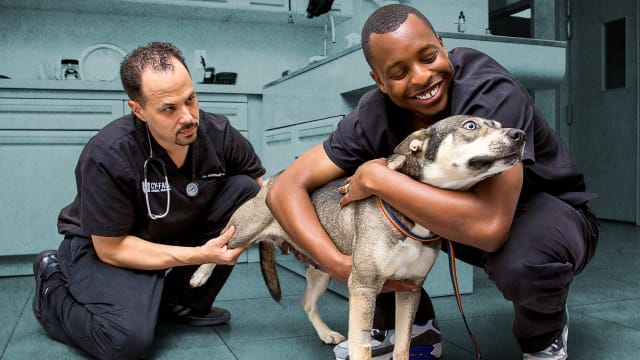 animalplanet.com
The Vet Life
Follow veterinarians Dr. Diarra Blue, Dr. Aubrey Ross and Dr. Michael Lavigne, who recently moved to Houston to open a full-service veterinarian hospital and animal shelter together. The series captures the doctors' lives as they juggle running a new business while managing their family life filled with spouses, parents, in-laws, children, pets and friends, as well as their intense moments saving the lives of animals at their clinic.
Watch The Vet Life Episodes Online
play_circle_filled
S6E2: Alpaca-lypse
play_circle_filled
S1E8: Lights, Camera, Action!
play_circle_filled
S1E7: Training Day
chevron_left
chevron_right
The Vet Life Related
chevron_left
chevron_right