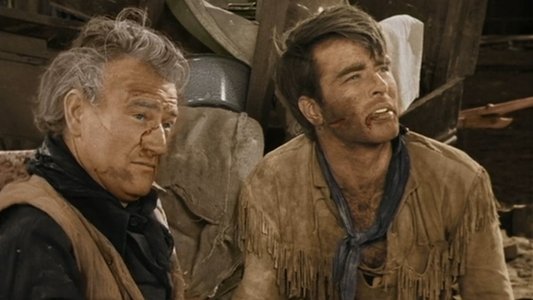 mediaverse.plex.tv
Red River
Headstrong Thomas Dunson starts a thriving Texas cattle ranch with the help of his faithful trail hand, Groot, and his protégé, Matthew Garth, an orphan Dunson took under his wing when Matt was a boy. In need of money following the Civil War, Dunson and Matt lead a cattle drive to Missouri, where they will get a better price than locally, but the crotchety older man and his willful young partner begin to butt heads on the exhausting journey.
Watch Red River online free
play_circle_filled
Red River
play_circle_filled
[Trailer] Red River (1948) ORIGINAL TRAILER
Red River Casts
Montgomery Clift
Matthew Garth
Walter Brennan
'Groot' Nadine
John Ireland
Cherry Valance
Noah Beery Jr.
Buster McGee
Harry Carey, Jr.
Dan Latimer