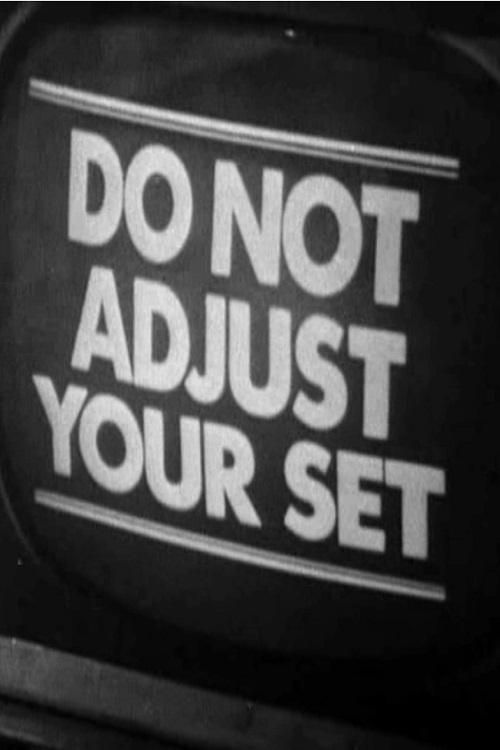 mediaverse.plex.tv
Do Not Adjust Your Set
Do not adjust your set! is a television series produced originally by Rediffusion, London, then, by the fledgling Thames Television for British commercial television channel ITV from 26 December 1967 to 14 May 1969. The show took its name from the message which was displayed when there was a problem with transmission.

It included early appearances of many actors and comedians who later became famous, such as Denise Coffey and David Jason. Eric Idle, Terry Jones, and Michael Palin later became members of the hugely successful Monty Python comedy troupe. Although, originally conceived as a children's programme, it quickly acquired a cult crossover following amongst many adults, including future Pythons John Cleese and Graham Chapman.

The Bonzo Dog Doo-Dah Band performed a song in each programme and Bob Kerr's Whoopee Band also appeared. The musicians frequently appeared as extras in sketches. The programme comprised a series of sketches, often bizarre and surreal, frequently satirical with a disjointed style which was to become more famous in the more daring Monty Python's Flying Circus, which followed five months later. At least one DNAYS sketch was re-used in Monty Python. Strange animations between sketches were crafted in the final episodes by the then-unknown Terry Gilliam, who also graduated to Python – part of his "Christmas cards" animation reappeared there in the "Joy to the World" segment.
Watch Do Not Adjust Your Set online free
play_circle_filled
S1E1: Rediffusion Show 1
play_circle_filled
S1E2: Rediffusion Show 2
play_circle_filled
S1E3: Rediffusion Show 3