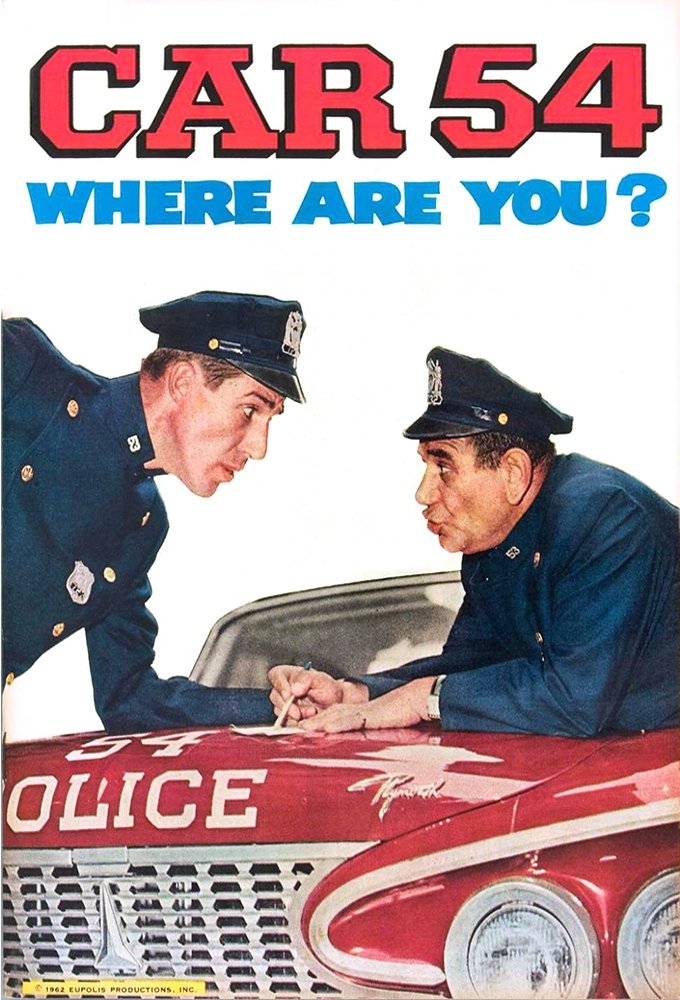 watch.plex.tv
Car 54, Where Are You?
The misadventures of two of New York's finest in the 53rd precinct in the Bronx. Toody, the short, stocky and dim-witted one, either saves the day or messes things up, much to the chagrin of Muldoon, the tall, lanky and smart one.
Watch Car 54, Where Are You? online free
play_circle_filled
S1E1: Who's for Swordfish?
play_circle_filled
S1E2: Something Nice for Sol
play_circle_filled
S1E3: Home Sweet Sing Sing