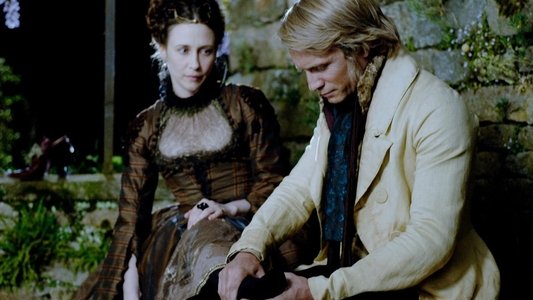 popcornflix.com
A Heavenly Vintage
A fantasy romance set in 19th century France. The film revolves around Sobran, a young peasant winemaker, and the three important figures in his life - his beautiful wife Celeste, baroness Aurora de Valday and an angel named Xas.
Watch A Heavenly Vintage Online
play_circle_filled
A Heavenly Vintage
play_circle_filled
[Trailer] The Vintners Luck Official Trailer!
chevron_left
chevron_right
A Heavenly Vintage Casts
Jérémie Renier
Sobran Jodeau
Gaspard Ulliel
The Angel Xas
Vera Farmiga
Aurora de Valday
Keisha Castle-Hughes
as Celeste
Patrice Valota
Comte de Vully
François Beukelaers
Chief Winemaker
Juliette Mariotte
Baby Sabine
Finn Van Mell
Baby Nicolette
chevron_left
chevron_right
A Heavenly Vintage Related
chevron_left
chevron_right